Hot summer denёchki replaced by bad weather andautumn cold. Nature prepares for winter. And the human body is also trying to adapt to the surrounding conditions, sudden changes in the weather. But when the immune system is weak, the cold start. And if you do not want to drink the bitter medicine of coughs are tied, then it's time to recall the Pertussin.
General information about the preparation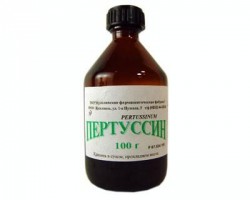 It developed this combination drug,comprising natural and synthetic ingredients, many years ago, local producers. It can be called the drug a few generations. The darker the syrup bottles packed with 100 or 50 ml. This opens the lid and immediately feel the pleasant grassy fragrance. Color of thickish liquid brown. Now pharmaceutical factory, each bottle is placed in a package, provided with instructions for use and a plastic measuring spoon, the better to dispense. The composition contains two active ingredients that have a therapeutic effect:
a liquid extract derived from creeping thyme (also known plants - thyme);
potassium bromide.
As auxiliary substances and the water taken sucrose (including preparing sweet Siropchik) and a small amount of ethyl alcohol (preservative function it performs).
Thyme belongs to the large familyLabiatae. This short half-shrub with small leaves elliptic form. Part of it stems spread along the ground, as it were creeps. He blooms in small pink flowers all summer. Meet the plant can be in the hills, meadows (where the predominant sandy soil), in dry coniferous forests. In people, it is sometimes called savory, lemon smell, the spoons. Grass Virgin called it the Slavs. use of a plant begun in ancient Greece for therapeutic purposes. The main composition of the substance doctors call essential oil, it is he, scientists have identified antiseptic, anti-inflammatory, antispasmodic expectorants, bronchodilators and anti-fungal properties. Present flavonoids, which have an analgesic effect, oleanolic, ursolic, quinine, caffeic, chlorogenic, timunovaya, triterpenic acids, saponins, tannins, glycosides, resins, fats, gums. The blank grass carried on throughout the summer, cutting off the tops of scented twigs. Thyme is recommended for various diseases - colds. SARS. bronchitis. flatulence, Pain in the gastrointestinal tract, wounds, bruises, neuritis, radiculitis.
pharmacological properties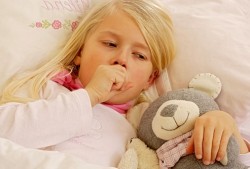 ENT doctors, pediatricians, therapists respond well to Pertussin as one component of the complex therapy of diseases of the respiratory system, among them:
How to take the medicine?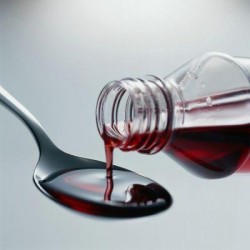 The manufacturer recommends taking Pertussin after a meal, as there is a slight chance of appetite loss. A dosage for oral administration is as follows:
kids from three to six years for half teaspoon (or whole) three times a day;
six to twelve years, one or two teaspoons three times a day;
adolescents and adults should take means a tablespoon three times a day.
Usually Pertussin acceptance rate is 10 to 14 days. Repeated courses allowed pediatrician or general practitioner.
Since Pertussin has expectoranteffect, ie it is designed to liquefy and evacuate respiratory secretion (sticky mucus), it can not simultaneously use those means which suppress the cough, so as not to provoke stagnant mucus.
Note that in the preparation containeda small amount of ethyl alcohol (in teaspoonful of its 0.43 grams). Therefore, the treatment need to be cautious to those involved in such activities that require human reaction speed, such as driving a car.
our website warns sufferers diabetesThat there Pertussin sucrose.
Keep a bottle of medicine is necessary at a temperature less than 15 degrees, you can put it on a shelf in the refrigerator door.
Are there any side effects?
Very rarely, but still there are such undesirable effects, such as heartburn or a variety of allergic reactions. If the drug overdose, then the child may appear nausea.
About contraindications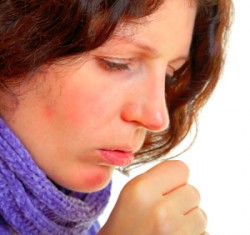 The manufacturer does not recommend Pertussin the following diseases and conditions:
Hypersensitivity to the composition;
brain pathologies;
traumatic brain injury;
alcoholism (Due to the presence of ethyl alcohol in the composition);
chronic heart failure;
glucose-galactose malabsorption;
fructose intolerance;
deficit sucrose-isomaltose;
serious liver problems;
pregnancy and lactation;
If a child younger than three years.
In addition Pertussin in the pharmacy you can buyother medicines containing in its composition of plant components exhibiting expectorant properties. For example, syrups "Gerbion", "Gedeliks", "Doctor Mom", "Bronhikum", "Dr. Tice," "Travisil". Instead Pertussin can buy herb thyme and brew it as a medicinal tea in a thermos. Many mothers like Pertussin more and for what price he has quite low, so they always have it in his home medicine cabinet. The sooner treatment is started coughing, the faster manages to get rid of him.