How is the treatment and prevention of exacerbations of ichthyosis? The answer to this question can be found in the article.
Content
---
How is the treatment and prevention of exacerbations of ichthyosis
In ichthyosis shows retinol inside of 0.01 g (33 000 ME) 3 times a day, or
oil solution of 10-20 drops 3 times a day with meals (daily
Dose 000-200 100 000 ME) over 1.5-2 months. With insufficient
the effect of the drug is administered intramuscularly on 0,5-1 ml / day. (15-20
injection). After 1.5 months. repeat the course. Retinol in large doses (up to
400 000 IU / day.) Prescribe brief courses given
Possible side effects. Nursing mothers should receive retinol
000-150 100 000 ME for 2 months., after 3 weeks. repeat the course.
The favorable effect is tigazon 0.5-1 mg / kg body weight
day (4-5 weeks.), etretinate 25 mg 2 times a day, after improvement -
10 mg 1-2 times a day (not used concurrently with retinol!).
Aromatic retinoids can be used in combination with
PUVA therapy. Showing tocopherol acetate 0.2 g intramuscularly
day for children 2-3 ml into a 10% oil solution, 2 times a day,
Aevitum 1 capsule 3-4 times a day (2-3 mo.) or by intramuscular injection of 1
ml / day. (20-25 injections), B vitamins, ascorbic acid,
nicotinic, orotic, multivitamin preparations ( "Pangeksavit").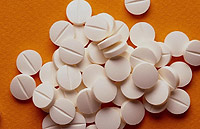 In severe forms of ichthyosis administered gamma globulin 3ml
intramuscularly 2 times a week (5-7 injections), splenin. noted
favorable results from the ingestion of 0.01 g thyroidin 2-3
per week (children depending on age) for 25-30 days;
iron glycerophosphate 0.5 g 4 times a day, potassium arsenite
3-5 drops 2-3 times daily after meals (3-5 weeks.). apply fabric
therapy, aloe extract, apilak and other fortifying and stimulating
facilities. In case of violation of lipid metabolism - lipamid, methionine at
festal indications. Recommend to treat ichthyosis pilocarpine (oral or
parenteral) insulin.
In the winter, spend UVR (ultra-violet radiation), 2 times a week, 30 times in 1 month.
treatment is repeated. Recommend ultra-violet radiation on the zonal scheme: daily
irradiating one of the 12 zones of the body intense doses (3-4 biodozy)
a total of 24 sessions, 2 rounds, 12 + 12 (VG Kolyadenko, 1979). good summer
action has exposure to the sun. Apply hot dry air
bath (55-60 ° C), oxygen therapy - subcutaneous injection of oxygen for
250-300 cm3 per session, 2 times a week (10-15 procedures). P.
N. Nedoboy, LA Grabowska (1979) recommend oxygen therapy in the form of
salt bath (200 g of sodium chloride to the bath), saturated with oxygen,
which comes from the container into the water through a rubber tube with a flap
small holes throughout bathing time (10-15 min .;
15-20 baths). Showing faradization, massage. In order to improve processes
keratinization, functions, sebaceous and sweat glands (reduced in patients with ichthyosis
their secretion) recommend a daily water treatment: shared bath
(30-39 ° C) with sea salt, sodium chloride (1.3% or 100 g per bath)
RPMA, with the infusion of chamomile flowers, sodium hydrogen carbonate, starch.
The beneficial effects have bath, sauna (do not often
use soap). Salt baths inappropriate to take a combination
with neurodermatitis ichthyosis, eczema, which occurs relatively frequently
(SS Kryazheva, 1978). After water procedures your skin lubricated
solkoserilovoy ointment, creams and ointments containing retinol, tocopherol
acetate, 1.2% salicylic acid, 5.10% sodium chloride, 10-15%
urea, lactic acid 5% and 1% white mercury ointment. AT
as the basis it is advisable to use tools that do not interfere
gas exchange through the skin: lard, spermaceti cream with lanolin
peach oil, water (petrolatum ointment and high
containing vegetable oil ichthyosis patients sometimes bad
transfer). Effective external agents containing aromatic
retinoids. Recommend heat wrap up patients (2 hours) and simultaneously
give them to drink hot drinks - tea with raspberries, etc. In severe forms.
disease in the ointment add corticosteroids (officinal
ointment at a ratio of 1: 4, 1: 5), they can be combined with retinoic
acid. Effective 5-10% ihtiolovaya hormonal ointment and cream
oil solution Aevitum. Consideration should be given increased when ichthyosis
propensity to complications piokokkami and pathogenic fungi
(Trichophyton, Candida, etc.) And in a timely manner appropriate to assign
treatment. In the external agents is not recommended to include sulfur, so
ichthyosis patients how bad it is transferred.
It is shown spa treatment (the best in the summer) with
using heliotherapy, geliotalassoterapii, therapeutic baths
(Carbon dioxide, hydrogen sulfide), silt and peat mud applications
(Southern coast of Crimea, Sochi Matsesta, Pyatigorsk, Belokurikha, spring lake).