Pregnancy - one of the most important andcritical periods in the life of every woman. But, unfortunately, not always it is completed birth of a baby. Sometimes a woman feels good, but during the survey it can report that there were problems - embryos ceased to develop. Immediately and impossible to understand what did happen?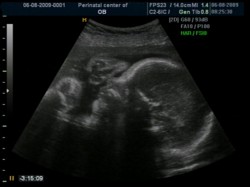 What is the terrible concept of "non-viablepregnancy"? Why it happened, who is to blame? There are more questions than answers ... Survive a woman unbearable news - you do not want anybody to see more in the soul of despair and utter disappointment. But no matter how painful, need to calm down, pull yourself together. After that, try to understand what is missed abortion, why it happens, and if you are affected by this problem - to make every effort so that it does not happen again. our site will try to help deal with you in this difficult matter.
The term "missed abortion"means a full stop of the fetus, this pathology in the development of pregnancy can occur at all stages. The embryo can not develop, however, termination of pregnancy may not happen immediately.
Today, there are many reasons that provoke missed abortion. The most basic doctors classified as follows:
Hormonal disorders. Doctors agree that the mainthe cause of this disease are genetic disorders in the fetus. That is, in the embryo before the 12th week of development occurring chromosomal abnormalities. It is worth noting that his parents can be quite healthy. Due to the so-called "broken" normal fetal chromosomes can not develop, so a child with a pathology not see the light. Incidentally, genetic disorders leading to missed abortion 80% of cases.

In the early stages of missed abortion is absolutely not manifest itself. Only during the next survey US the woman told that fetal heartbeat can not be heard, and he does not develop.

Yet most women feel that something was wrong in your body:
I stopped hurting breasts, which had previously worried;
abruptly stopped toxicosis;
starts bleeding or spotting may increase the temperature.
Nevertheless, we must not forget that none of these signs is not accurate, so at the slightest suspicion of missed abortion, immediately seek medical attention.
Rehabilitation and treatment after missed abortion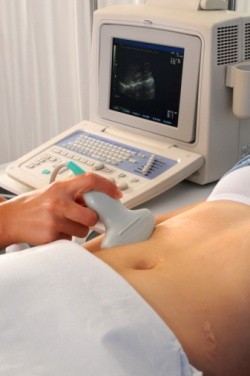 Unfortunately, if a woman affected by this disaster, the preservation of fruit already speech is not conducted. The most important thing - to restore the health of both physical and psychological.
After the death of the ovum begins itsdecomposition, and, of course, this is the worst effect on a woman's body. Therefore, if time does not take action, the pathological processes can lead not only to female infertilityBut also create a threat to her life.
As a rule, if the pregnancy came to a standstill during the first few weeks, there may come a spontaneous abortion. It also happens that a woman does not even know that she had a frozen pregnancy, but simply thinks what happened menoschesis.
But, as a rule, a frozen pregnancyends with the removal of the contents of the uterus by means of vacuum aspiration or curettage. It is also possible under the supervision of a doctor to cause a miscarriage with the help of medication.
So, what steps should be taken during pregnancy fading:
Immediate hospitalization of women. Only with the help of ultrasound of the fetus, as well as an electrocardiogram can confirm the diagnosis.
After the diagnosis of "missed abortion", the doctor can select these steps:
wait for spontaneous abortion;
when timing small gestation (8-10 weeks) to apply honey. drugs that cause miscarriage;
surgery - removalUterine Evacuation via aspiration or curettage of the uterus. After that, it is imperative to further therapy ultrasonography two weeks later.
It is undeniable that stilledPregnancy heavy toll on the physical health of the woman. But much more serious problems are psychological in nature. Morally difficult to accept and come to terms with the loss of the unborn child. And many women haunted by fear - suddenly this pregnancy was the last? Meanwhile, according to statistics, 80-90 per cent of women non-viable after the first successful pregnancy give birth to healthy children.
Doctors recommend to refrain from conceptionabout six months. During this time, a woman's body should be fully restored again to prepare for nurturing the fetus and undergo a full examination of the individual. In the run-up to conception should not forget about proper nutrition and vitamins, to get rid of bad habits.
The main thing in this situation is not to back down and fight for the future baby. Leave all fears behind and convince yourself of the next healthy and easy pregnancy!