Every 6 seconds a stroke interrupts someone's life. Every sixth person suffers a stroke. At the cardiovascular disease is stroke, the main cause of mortality in the world.
Content
---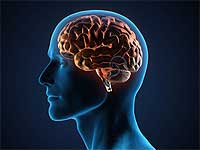 As part of World Stroke Day, establishedWorld Stroke Organization, experts around the world on October 29 of each year trying to attract people's attention to this serious problem. After all, up to 80% of premature heart disease and stroke can be prevented. It is no coincidence the theme of the Day of stroke in 2012-2013 was the phrase "I do not care."
According to the World Organization of stroke, 15 million people a year suffer a stroke. Of these, 3 million - Patients with atrial fibrillation.
In Russia, stroke ranks third amongRussians causes of death: a year die from it about 200 thousand people. About half of the stroke over the next 5 years once again faced with this problem.

Ivan Blanarik, Co-Chairman of the Russian-American Foundation "Health", CEO of "Boehringer Ingelheim": "In today's society, and a lot of medicineattention given topic treatment of cardiovascular diseases, while prevention often remains in the background. Meanwhile, general and medicinal measures possible to prevent not only the disease, but also their serious consequences, such as stroke. Stroke Prevention - the most important task on which we are constantly working. Our company, together with the International Federation of the heart and other medical organizations implementing the initiative of the World "1 Mission 1 Million"In which we contributedisseminate information about the importance of stroke prevention. And today we have succeeded to some extent, even "over-fulfill" the mission - it is only an innovative company "Boehringer Ingelheim" therapy has been used for more than 2 million patient-years, and it is allowed to prevent tens of thousands of strokes".
The most common risk factors for stroke: hypertension, coronary heart disease, high cholesterol, atrial fibrillation. As a rule, important contributors to the development of these diseases is an unhealthy lifestyle, poor diet, lack of physical activity, tobacco and alcohol use.
Reduce the risk of stroke will help avoiding harmfulhabits, the introduction of physical activity, as well as the revision of the diet in favor of whole grains, antioxidants (fruits and vegetables), foods rich in magnesium (buckwheat, oats, almonds, seaweed) and potassium (prunes, raisins, beans). However, if the person already has heart disease, common measures for the prevention is not enough.

Dmitry Napalkov, MD, professor of Faculty Therapy № 1 of the First Medical Faculty MGMU IM Sechenov: "General recommendations for patients on preventionstroke for anybody is not a secret. Doctors always advise their patients to quit smoking, fatty foods in the diet to increase the amount of vegetables and fruits, as well as enter into the daily practice of moderate exercise, appropriate age and health. That is, each person can contribute to their own protection against stroke. But if we say nothing of the presence of a number of diseases such as high blood pressure or atrial fibrillation, then there can not do without medication. It's good that modern drugs are not only helping to take the disease and stroke risk control, but also open up new possibilities. For example, a new generation of anticoagulants, such as direct thrombin inhibitors, allow lead a normal life that does not require constant monitoring of the status of the laboratory of the blood coagulation system and a number of severe restrictions in the diet. Nevertheless, the administration of drugs does not change to the rules of a healthy lifestyle, regardless of age. "

An important role in the prevention of stroke havephysical exercise. Prefer walking outdoors, swimming, biking, daily morning gymnastics. They are suitable even for patients with cardiovascular problems - but in each case the patient should discuss the optimal exercise with your doctor.
Reducing the stress level of the day mode and enough sleep will also help improve the body.
Be attentive to yourself and your family, make sure that elderly parents are constantly taking drugs prescribed by the doctor and be healthy!
About "1 Mission 1 Million»

The "1 Mission 1 Million - Getting to theHeart of Stroke »- a global initiative to raise public awareness about the danger of stroke. It is supported by leading health experts and more than 40 medical and professional organizations, including AntiCoagulation Europe, Arrhythmia Alliance, Atrial Fibrillation Association, Stroke Alliance for Europe and the World Heart Federation. Financial support program provides the company Boehringer Ingelheim.
In 2011, 184 appeals were made withinprogram "1 Mission 1 Million», which collected two million signatures of private persons, as well as medical and professional organizations and health-care centers in 36 countries. Each treatment was proposed approach to raise awareness of stroke associated with atrial fibrillation, within a specific community through research, screening programs and the creation of patient groups. The "1 Mission 1 Million» has allocated € 1 million to finance the 32 winning projects in 18 different countries from Malaysia to Canada.
This year the program "1 Mission 1 Million»It aims to build on the success of 2011 and reach an even greater number of people around the world. The "1 Mission 1 Million» will continue to support projects in various countries aimed at helping in the prevention of stroke associated with atrial fibrillation. The "1 Mission 1 Million» aims to provide a platform for those who suffer from this disease, those who care for these patients, and all who are willing to share their stories associated with atrial fibrillation, to inspire other people to prevent stroke caused by atrial fibrillation atria. This appeal is intended to bring people together across the globe to support initiatives aimed at achieving the goals of "1 Mission 1 Million» program.