Compulsory health insurance is compulsory for all citizens of Russia.
Content
What is health insurance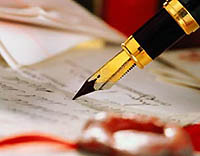 Medical insurance originated in the XVIII-XIXcenturies in the form of life insurance against accidents. Work on creating mutual benefit societies plants, which themselves handed over contributions, thus striving to provide for their family in the event of disability. Now the compulsory health insurance (CHI) - is a state system of social protection of citizens' interests in health. The purpose of the mandatory health insurance - to provide citizens in the event of a situation requiring medical care, receive it with funds accumulated in a particular insurance company.
Compulsory Medical Insurance Program- A guaranteed minimum of free medical care. However, if the funds earmarked for it are not enough, then submit a claim no one to - formally, this means that the free assistance can be provided in abbreviated form or not provided at all, moreover, in accordance with the law. Unfortunately, it happens frequently in practice.
Who pays dues

Policyholders pay premiums to the insurancemedical organization with which they have entered into a contract of health insurance. If you are working, your insurer is your employer, and if not - then your local administration. The money they pay accumulated in the territorial fund of obligatory medical insurance, ie Compulsory Health Insurance Fund - a structure which accumulates in the accounts with our taxes you then turn to doctors and medicines for patients in salary.
Insurance companies have contracts withmedical institutions to provide medical care to the insured, and the cost of medical services is then paid from the same fund. Thus, the insurance company is the intermediary between the medical institution and the insured, and exercises control over health care.
Policy

If you have received a new passport, swapwork, place of residence, or have retired, then you need to get a new policy. When dismissing a fixed place of work or when changing the place of residence, you have to take an insurance policy issued previously for a period not exceeding 10 days and receive a certificate confirming the fact of delivery - this information you will need to obtain a new policy.
When applying for a job you get insurancemedical insurance policy from a new employer or health insurance company. If there is no work or if you work for a company that does not insure their employees (and there are now quite a few), then you need to get a policy in the insurance medical organization, insured non-working population in your area at your place of registration.
Obtaining insurance
If you are working in the company under an employmentcontract, and it, in turn, in the established order lists for you in Moscow contributions for compulsory health insurance, the administration is obliged to conclude a contract in relation to you of compulsory medical insurance. The right to provide compulsory medical insurance policy (compulsory medical insurance) in Moscow, you will have for the entire period in Moscow.
To sign the agreement to the representative of your organization should contact one of the employees in the system of compulsory health insurance Moscow insurance organizations:
To clarify the procedure for concluding the agreement MLACompany representative can also apply to the accounting and control management - branch MGFOMS where the company is registered as a payer of insurance contributions for compulsory health insurance.
Unemployed citizens must apply to pointissuing policies hospital. For the policy must have a passport and a document confirming the status of the unemployed. Our stores policies of compulsory medical insurance insurance companies are deployed in all urban clinics.
Children under 14 years of compulsory insurance policieshealth insurance in Moscow issued in paragraph issuing policies upon presentation of a birth certificate and proof of residence in Moscow, one of the parents or guardians.
In case of loss the policy should apply to the point of issue with a passport and a statement about the loss of the policy.