How to choose a good doctor?
Everyone wants to be a doctor was knowledgeable, compassionate, honest, careful, responsible. How to find this? Here are 10 tips.
Content

We recognize at once: of course,
to enter the high-end professional in all respects, we need
the share of luck. Perhaps it will not be a second or even fifth met
your doctor. Be patient - it is you need.
But
signs, which can determine a good regardless of the doctor
specialization, there really is. And even if you do not just lucky
find-class specialist, at least with our 10
tips you can always recognize a layman and a charlatan.
Tip №1
Good
doctor listens to you, not looking at the clock and without interrupting the endless
"Shorter." He delves into the nuances of not only your illness, but also the image
life, nature of work, family environment and heredity - in fact
All this affects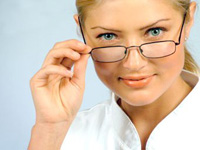 on how you feel.
Tip №2
Not
scornfully he rejects the view of doctors who have treated you before.
Be sure to take into account the results of earlier analyzes and
studies. From a doctor who does not respect their colleagues and insulting
speaks about them, it is better to run.
Tip №3
Not
It recommends "a fly" fashion means. It does not impose dietary supplements acting
necessarily "at the cellular level with 100% healing effect." Not
prescribes a medicine that definitely need to buy a certain
place and at a particular seller. Do not send in the super-expensive fashion
resorts and does not claim that cures all - from cancer to alcoholism. AT
Anyway good specialist with the slightest of your request or
doubts confirm their qualification certificates of sufficient
knowledge and training.
Tip №4
It gives itself
detailed information at your request telling what the institute and
Faculty graduated, where he specialized, increased skills, as
It is written in his articles and dissertations. If a patient has a serious illness
and possible emergency situation, the doctor gives the patient a pin
phone number where you can consult in case of force majeure.
Tip №5
Not
He declares himself "narrow" specialist. Many diseases are
border, they barely squeezed into the Procrustean bed of some
one medical specialty and require a doctor's broad clinical
outlook.
In countries with highly developed science and social sphere
(Eg in Germany, Switzerland, the Scandinavian countries) responsible
Doctors are learning a lifetime. Usually they have a wide profile, but especially
3-4 deeply specialize in specific areas. For example, it may
at the same time be a gastroenterologist, endocrinologist and a physiotherapist or
cardiologist, neurologist, clinical psychologist. Gradually, this scheme
implemented in our country.
Tip №6
It explains why
making certain appointments, how, when and what should be
tablets, producing procedure. And does it simply, in language,
that you understand. He never refuses to answer any questions
treatment regimen.
Tip №7
It does not suffer from medical and
"Technicism" diagnostic. For the well-trained, logically
a thinking doctor good clinical school, even the most perfect
equipment - only a tool, the source of the auxiliary
information about the disease. He did not blindly prescribe treatment based only
on the results of an ultrasound or CT scan, but analyze, compare them with the
the results of other surveys. However, he is well versed in
medical instruments, knows a lot of treatment and diagnostic methods and
techniques, successfully using them.
Tip №8
Not
offended and indignant if he finds out that you recheck it
diagnosis and other specialists. On the other hand, seeing your
doubts and hesitations, he can recommend to make an intramural or
Correspondence consultation with the participation of independent experts from various
institutions.
Tip №9
Not hardened cynic. For
his patient - not the source of "piastres" and suffering people. Good
the doctor has not been veiled extortion, does not intimidate: they say,
if not immediately begin the expensive "copyright" of treatment, disease
lead to serious complications. He does not abuse the slogan that
"Cures not the disease but the sick": the disease must also be treated and symptoms
eliminate.
Tip №10
Scrupulous and delicate in
financial matters, uses the services of an official
cashier-administrator, avoids "black money". It does not require anything,
except punctually specified amounts.
Good luck searching! We believe that "their" doctor, you are sure to find.