Detailed information about the rules of entry to the doctor. How to make an initial reception as made appointments to the medical specialist via the Internet.
Content
---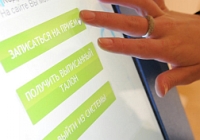 To make an appointment to see a doctor is easy. The man in the country can get free medical care in hospitals (health care setting), to which it is attached by an insurance policy (policy of compulsory medical insurance). In Russia, a law on mandatory health insurance, according to which there is a patient and attach to a specific hospital. State hospitals are fixed for a specific service area. According to the program of state guarantees entry to the doctor carried out for a period not exceeding the period of two weeks from the current date. This is due to the fact that the waiting time of outpatient medical care should not be more than fourteen days.
There are several ways to write to the doctor:
through the registry of medical institutions;
through the Internet;
by phone;
through a special infomat.
Record on the initial reception to the medical specialist
During the initial visit to the doctor is necessary to makemedical card at the reception clinic. Medical Card contains personal data of the patient, passport data (birth certificate) and registration policy of compulsory health insurance, the agreement on the processing of personal data and on health care. Any medical card - the property the hospital, so take it home patients are not allowed. Outpatient card can be given to a patient only with the permission of the head of a polyclinic under the signature. To record on the primary reception (consultation or examination), you should have:
passport (for adults);
birth certificate (children up to 14 years);
the patient and his parent's passport (for children from 14 to 18 years);
medical policy.
In the presence of emergency conditions medical care is provided without delay to the office of the ambulance.
Appointments to the doctor via the Internet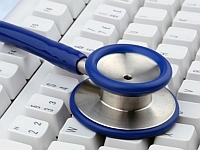 Appointment to the doctor via the Internet - resultson healthcare modernization programs. Make an appointment to a specialist via the Internet is possible in the event that your policy is registered in a medical facility. In Russia, it can be done via the website of public services. Record Online is made by your personal data and information about the policy. When you go to the doctor, you will need to bring along the original documents on which to record. In the absence of data on the patient's attachment to the medical organization it serves the district hospital.
Once you submit your application for entry to themedical specialist, your data is checked for plausibility site moderators. In case of incorrect data entry is not considered valid. If you have successfully made an appointment, but the circumstances have changed and you can not at the appointed time to visit the doctor, make sure you report it to the reception in advance.