Beautiful legs - the pride of women and the objectadmiring glances of men. But beauty - is primarily health. Such symptoms in the legs as spider veins, varicose veins Tread not just spoil the beauty of our feet, and say that we should seek the assistance of experts, doctors Phlebology.
Content
---
Why there is varicose veins?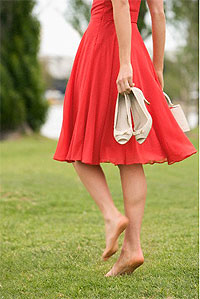 The primary cause of varicose veins isgenetic predisposition, and often the disease is inherited through the female line, as this is directly related to the hormonal structure of the female body. In most cases, pregnancy and childbirth, prolonged use of hormonal drugs and the presence of adverse factors lead to the deterioration of the state of the veins. Also, the development of varicose veins contribute to overweight, the specific nature of the work, when a man spends all day on their feet for a long time or have to sit behind a desk.
Comments specialist.
Chief doctor "Center of Phlebology" Chupa AV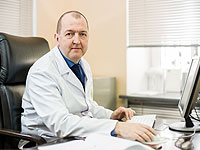 Varicose veins do not occur suddenly. As a rule, the disease develops gradually, and if you pay close attention to their health, the varicose veins will not go unnoticed (see. The link convenient online self-assessment test for the first signs of varicose veins). The first signs that you should pay attention - this is swelling, pain, fatigue, heaviness of the legs, often, night cramps in the calves. By the same external signals are "spider veins" or "mesh" as well as various seals in the legs and protruding veins. The main thing is not to give an opportunity to progress varices and seek phlebologist when the first symptoms. At the initial stage of the problem will be solved much easier. Contemporary phlebology has a variety of techniques, and after treatment returned to the beauty and health of the feet.
You can learn more about varicose veins and medicalhelp you on the site, "Center of Phlebology" It placed complete information - articles and interviews of leading experts, tips and videos.