Infectious and parasitic diseases are veryinsidious since parasites penetrate into organism absolutely insensibly. It is seldom that something unusual can be noticed or that pain be suffered at the same time. But after some time many problems might occur. However even in this case, people do not associate their uncomfortable feelings and indisposition with the presence of parasites and infections in their organism.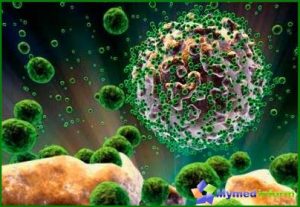 Traditional remedies which cure infectious and parasitic diseases
It is very important to strengthen immunity. And during the outbreaks of infections, you should try to avoid the places where there is a high danger of disease infection. There is a wide range of remedies of traditional medicine which are able to cure infectious diseases. A human's organism is filling with extra forces that are needed for fighting against. Decoctions, tinctures, herbal tinctures - the fundamental methods of traditional medicine.
The treatment of parasitic and infectious diseases with the help of nontraditional medicine
So, how to get rid of parasites domestically. Traditional remedied can solve this question once. Besides, all the organs and systems of human's organism will significantly improve their work, and a skin will get a healthy color. The consequence will be the improvement of general health
Getting rid of meat in the diet. Keeping the rule at least is necessary during the treatment of infectious and parasitic diseases.

Preparation for tansy decoction. For 1 tablespoon of the plant takes 1 glass of boiling water. This tincture is prepared for carrying out enema procedures. It is prohibited for children.

Peeled pumpkin seeds. They should be eaten at mornings and fasting. The courses should be done in 2 weeks

Green walnuts. 4 tablespoons are mixed with 1 glass of boiling water. The tincture can be drunk during the day.

Herbal tea for body cleaning. You will need following ingredients to prepare this medicine: oak and buckthorn barks, tansy and wormwood flowers. Take 1 tablespoon of each element and mix it all of them. For i1 teaspoon of this mix is ​​needed ½ liter of boiling water. Drink the decoction on fasting and in the morinings

Enema with soda

Kefir and garlic

Tincture of fennel

Castor oil. It's recommended to mix with water and pear juice.