It is known that when it comes to IBS such rightfor example, almost intimate complaints like pain and rumbling, bloating and the associated increased gas (flatulence). And at the same time in addition, constipation or diarrhea ... On topical issues meets Dr. med. Sciences Arkady Sheptulin.
Content
---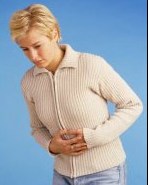 Arkady that this new disease is - "irritable bowel syndrome"?
The term "irritable bowel syndrome" came into use relatively recently - about ten years ago. And it appeared as a diagnosis "chronic spastic colitis," until that time.
A detailed endoscopic examinationcolon revealed that in fact no colitis (i.e., inflammation of the intestinal mucosa) in patients not observed. But what about the complaints and with pronounced symptoms? Then the doctors thought: what could be the cause of these complaints? - And we came to the conclusion that the majority of patients have disorders of the nervous regulation of motor function of the intestine. This state is called "irritable bowel syndrome".
But what about the theory of bacterial overgrowth in the gut microflora violation? In general, the term "dysbiosis"?
In our usual understanding of dysbiosis as such does not exist, because it does not have its own clinical picture, always in one degree or another characteristic of any disease.
When IBS clinical picture differsthe variety of available complaints: a combination of abdominal pain and intestinal disorders, often with headaches; sleep disorders; feeling of "lump in the throat" when swallowing; sometimes - frequent urination; vegetative (neurotic disorders). In general, experts distinguish 3 main types of the course of IBS:
with a predominance of pain and bloating;
with a predominance of regular constipation
or, conversely, diarrhea.
Of course, all of these symptoms may be "signals" more serious diseases of the gastrointestinal tract: such as ulcerative colitis, Crohn's disease (Chronic bowel inflammation) and finallymalignancies. Therefore, we, gastroenterologists, in matters of IBS diagnosis should always be guided by clear criteria, so as not to "skip" over serious diseases. To do this, patients detailed clinical blood tests should be carried out, internal organs, and others.
an immediate threat to human life itself is not a syndrome?
Yes, but how much is the daily hasslesIt delivers as impairs the quality of life itself! Given the sensitive nature of the complaint in IBS, the vast majority of patients just shy of talking about them, even at the doctor. Imagine a situation where a patient - a respectable, confident person, and his doctor - pretty young woman; then ten times think - to say or to remain silent.
Therefore, often the patient is psychologically easierinstead of the intimate confession from the doctor to go to the pharmacy and ask for "something from the stomach." And as a result - the deteriorating quality of life, the daily problems on the background of long-term emotional stress at work, in public transport, everywhere. While in case of mutual desire IBS patient and doctor can be successfully treated. Moreover, treatment is not limited to taking medication, it is complex and includes also psychotherapeutic methods.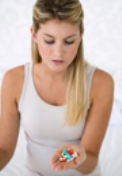 What methods are used in the treatment of IBS?
In addition to all kinds of drugstreatment should include normalization of the regime and diet, and ultimately - increase the internal discipline of the patient. Upon detection of patients with IBS manifestations of depressive and hypochondriac syndromes - usually after consulting a psychotherapist - appointed antidepressants and anxiolytics - such as amitriptyline. In general, with regard to medicines of their choice, to do this it can only be a doctor, and in strict dependence on the dominance of one of the three variants of the disease, of which we have already said today.
For example, in IBS, with strong flowingpain, gastroenterologists usually prescribe drugs, which have antispasmodic action: for example, butilskopolamin, otiloniya bromide and mebeverin well proven especially where the prevalence of pain disorders.
With the dominance of the clinical picture of IBSconstipation in the forefront dietary recommendations, in particular - diet enriched so-called dietary fiber - dietary fiber, in parallel with which prescribers that increase intestinal motility - koordinaks and others. In the case of IBS, when we deal with the diarrhea syndrome, it is advisable to limit the content in the diet of roughage patient and assign absorbent means: loperamide, calcium carbonate and conventional activated carbon. With regular observation at a specialist doctor to patients suffering from irritable bowel syndrome, it is possible to provide a much better state of health, and hence - a better quality of life.
Is it possible to recover completely from IBS?
To achieve full recovery in patients with IBSmost cases it is unfortunately not possible. This disease is characterized by the alternation of remission (temporary improvement) and exacerbation periods, which provoked mainly psycho factors. But the syndrome does not have a tendency to progression, which, to put it in the usual non-medical language, means to live and feel in this world quite comfortably with a clear mutual action with IBS doctor and patient.