Domestic drug "Prostatilen" helps men treat disease for over 20 years, it has been approved for clinical use in 1992.
Content
---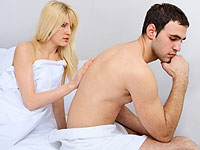 At its heart - prostate extract, ie, complex peptide compounds, which has been allocated a group of scientists from Leningrad prostate specimens of cattle, in the mid-80s.
Now extract the prostate is part of the backbone of manyfor the treatment of prostatitis, but due to its composition, "Prostatilen" has a wide range of applications. Its use in the treatment of chronic prostatitis various origins, it is used for prevention of disease, and to use after operations on the prostate gland, as well as for the treatment of benign prostatic hyperplasia.
How does "Prostatilen"?
The active ingredient of the drug - extractprostate adding glycine, it may reduce edema, congestion and secretion leukocyte infiltration prostate, besides glycine enhances oxygenation of prostate cells and promotes their updating the entire immune system. Part of the means demiksid provides greater permeability of the active substance in the prostate tissue and also has anti-inflammatory properties.
Efficiency "prostatilen"
During clinical trials it was demonstrated that"Prostatilen" effective in the treatment of chronic non-bacterial prostatitis, benign prostatic hyperplasia, and improves the condition of patients before and after surgery on the prostate gland.
Examples of studies that confirm the effectiveness of the wider "prostatilen"
The drug showed high clinicalefficacy in combination therapy for the treatment of chronic prostatitis and reproductive disorders associated with the disease. For one of the clinical and laboratory studies Russian urologists, andrology sexopathologists invited 32 men aged 26 to 40 years with an appropriate diagnosis. All study participants were diagnosed decrease in sperm motility, 85% of men can not conceive a child within a year, 90% of the prostate was enlarged and changed its structure.
The men were divided into two matched groups. Both received the same antibiotic therapy, but still took the first and suppositories "prostatilen" morning and evening for 10 days. On day 21 of the experiment, male group receiving "Prostatilen", not only increased sperm concentration, motility but at 25% and only 10% in the second group.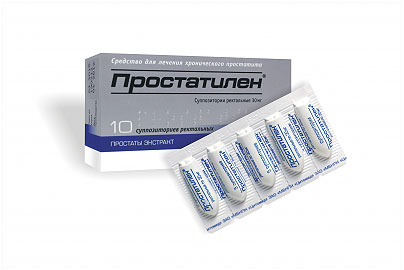 According to the results of clinical studiesIt revealed that the drug enhances the production of testosterone, improves the performance of the ejaculate, and generally reduces the symptoms of erectile dysfunction, and can also be used for the prevention of reproductive disorders associated with the diagnosis - a chronic prostatitis.
Furthermore, studies have shown that undertreatment of benign prostatic hyperplasia (BPH) "Prostatilen" shows himself no worse than the combined use of "Avodart" (Dutasteride) and "Tamsulosin", which is currently considered the most effective in the treatment of this disease.
24 men were invited to study inaged 50 to 85 years with a diagnosis of BPH with a lower urinary tract syndrome. At night, the patients took a candle "prostatilen" within 20 days. Interestingly, prior to therapy to 24.7% of men had pain (intensity 1-2 points), and on completion of the test that number dropped to 12.5%. The majority (90%) of study participants reported an improvement in the general condition, increased urine stream and reducing the amount of urination. Analyses showed a decrease in volume and residual urine, and it turned out to be even larger than the combined treatment of drugs "Avodart" and "Tamsulosin". Maximal urination rate was increased 2.84 times. According to a prostate ultrasound in 95% of cases there was a decrease of its density and decrease the number and size of sclerosis nodes.
New "Prostatilen"
Currently, clinical trials alternatepass drug "Prostatilen AC", the composition of which is reinforced with arginine and zinc. This medicine is created not only for the treatment of chronic prostatitis antibacterial, but also to deal with infertility, sexual dysfunction and impaired spermatogenesis.
The paper materials are used:
Soroka IV, SV Petlenko Clinical and laboratory efficacy of monotherapy "Prostatilen» (Prostatilenum) benign prostatic hyperplasia syndrome of lower urinary tract // Journal "Medical News", number 5, 2012, pp. 59-61
Al-Shukri SH, Yuri Bobkov, Gorbachev AG, Kuzmin IV, Tkachuk VN Our experience with "prostatilen" in urology \ Journal "Urology", number 6.2003, at 32-36
Vozianov AF Gorpinchenko II, Boyko NI et al. The use of "prostatilen" in the treatment of patients with diseases of the prostate / Magazine "Urologiyai nephrology", number 6, 1991, pp. 13-36
Tkachuk VN Gorbachev AG, WH Havinson The use of "prostatilen" in the treatment of patients with chronic prostatitis / "Urology and Nephrology" Magazine, № 6, 1991, p. 40-43.