How is urinary infection Pseudomonasways? How does Pseudomonas urinary tract infection? How diagnosed and treated Pseudomonas urinary tract infection? The answers to these questions can be found in the article.
Content

Pseudomonas aeruginosa has a special place amongagents of urinary tract infections, as it is characterized by naturally resistant to most antimicrobials used in hospitals, resulting in serious complications and after infection of the genitourinary system.
Pseudomonas aeruginosa, and the transmission path
A typical biological characteristic of Pseudomonassticks - the ability to synthesize water-soluble phenazine pigment - pyocyanin, staining the culture medium in the blue-green color, which greatly simplifies the identification of approximately 70-80% of the strains of Pseudomonas Gram sticks. They grow well in artificial environments that do not ferment lactose and form a smooth round colonies of fluorescent green color with a sweet odor. The smear prepared from a pure culture, rods may be arranged singly, in pairs or short chains to form.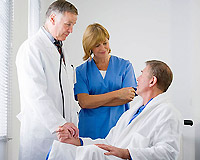 Ways of transmission of Pseudomonas infections are divided into major and rare. TO
sources of importance, includepatients infected with Pseudomonas aeruginosa, as well as the hands of the medical staff serving. A significant factor in the spread of this infection are contaminated items, solutions, hand creams, towels, facial tissues for genital shaving brush shaving and so on. N. It is rarely encountered include the route of infection through tools, devices and equipment that have been subjected to disinfection, proved ineffective; administering to a patient infected fluids or solutions (albumin, 5% dextrose solution, etc.); solutions or medicaments which include the lack of effective bacteriostatic agent, especially its prolonged use (eye drops); disinfecting solutions in which Gram bacteria can persist and even proliferate (disinfectants containing phenol, et al.).
Pseudomonas aeruginosa exhibits its properties cause inflammation in contact only in places with
disrupt the normal protective mechanisms or with other infections agents. This
infection mainly affects hospitalized patients with underlying medical conditions, persons
the elderly and children. The main source of nosocomial infection are patients. The smaller the proportion accounted for by bacilli carrier strains of Pseudomonas aeruginosa and its natural reservoirs, which, however, should take into account when analyzing the spread of Pseudomonas infection. Once in the body through a catheter, tools or solutions for irrigations
urethra or vagina, Pseudomonas aeruginosa cause urogenital infections
system. Contributing factors for their development are kalkulez, birth defects
genitals, constant or frequently repeated catheterization, prostatectomy. characteristically
infection in the hospital environment, for example in urology departments. Pseudomonas aeruginosa occupy one of the first places among the pathogens, in the transplanted kidney.
The manifestation of Pseudomonas urinary tract infections
Pseudomonas urinary tract infection usually runs a chronic
for months, and sometimes years, disrupting kidney function. Often asymptomatic and detected at
bacterioscopic study urine febrile patients who require frequent and constant
bladder catheterization. Sometimes urogenital infection becomes generalized form with clinical symptoms of sepsis from transient episodes of fever and septic ending
shock. Pseudomonas aeruginosa is often first detected in the urine after a certain time after
completion of the course of antibiotic therapy, carried out in respect of sensitive microorganisms in patients undergoing catheterization.
Diagnosis Pseudomonas urinary tract infections
In laboratories using smear and serological diagnostic methods.
Smear diagnosis is notdifficulties as undemanding Pseudomonas aeruginosa to nutrients makes it possible to isolate it at all rather simple liquid and solid nutrient media. However, Pseudomonas Daddy, remaining the leading infectious agent, is often in the pathological material in association with other Gram-positive and Gram microorganisms. To isolate it from the other components of the association use a number of differential diagnostic environments.
Using serological diagnosis inrelatively short period of time can be diagnosed correctly. Such opportunities have immunochemical methods based on the interaction of microbial antigens with the respective antibody. Using them in biological fluids are detected as a pathogen antigens and antibodies produced in response to antigenic stimulation of the immune system.
Treatment of Pseudomonas urinary tract infections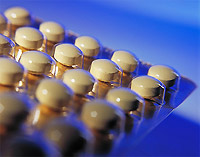 The most effective drugs for infections caused by Pseudomonas aeruginosa, are
polypeptide antibiotics - polymyxins(Polymyxin B and M, as well as close to him on the structure of colistin - polymyxin E); aminoglycosides; beta-lactam antibiotics - broad-spectrum penicillins and cephalosporins; dioxidine - antibacterial drug for topical and parenteral use.
Showing immunoprophylaxis and immunotherapyPseudomonas infection using antigen preparations isolated from cells of the various components of Pseudomonas aeruginosa, as well as using them based on the obtained plasma and hyperimmune immunoglobulin.
Considering the mechanism and factors of the spread of infections caused by Pseudomonas aeruginosa, should
considered disinfection and sterilization of the most effective ways to prevent them
Distribution.