So you're sick cardiosclerosis. Yes, you need to stick to a diet. Yes, it is - always. But that does not necessarily, is the fact that your food has to be boring and tasteless. Many interesting things about diet when cardiosclerosis you will find in this article.
Content
---
Cardiosclerosis - a disease of the heart muscle due to the formation and development of scar tissue therein. There are two main types of Cardiosclerosis:
atherosclerotic cardio dueatherosclerosis of the arteries supplying the heart; it is known that heart attack ends with the formation of scars and, as a result, developing cardio;
myocarditic cardio, arising from the development of inflammation in the heart muscle.
People suffering cardiosclerosis observeddecreased performance, the appearance of shortness of breath in the early stages of the disease only during physical exertion and at later stages - and while walking.
The principles of diet in cardiosclerosis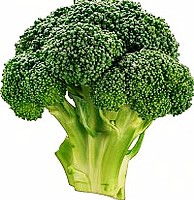 When cardiosclerosis diet means itself:
restriction of free liquid;

restriction of salt;

exclusion of substances that excite the central nervous and cardiovascular systems (alcohol, coffee, strong tea, cocoa);

exception of grilled meat and fish;

limitation of garlic, onions;

exception of radish, radish;

exclusion of products, flatulence (beans, milk, cabbage);

limit foods that contain cholesterol (brain, egg yolks, internal organs of animals).
The dishes are prepared without salt, meat and fish used in the boiled, allowed to bake, fruit and vegetables consumed raw and cooked forms.
It's not so bad
After reading the above thesis, the person does notused to limit myself in meal, can grab the head, not thinking later in life without your favorite burgers. Do not be scared. Follow the rules above, you may well be able, and "health food" - not necessarily insipid. Here are a few recipes using which you will be able, without changing diet principles enjoy food.
Chicken soup with pasta
Requires: 1.5 liters of chicken stock, 1 carrot, 1 small onion, 200 grams of pasta, greens.
Preparation. Carrot and onion cut into small slices and fry in a pan, put in boiling broth roasted vegetables and herbs. In a separate pan of boiling salted water, cook pasta, recline in a colander and add to the finished soup. When serving sprinkle with finely chopped greens.
Pancakes Pumpkin
Requires: 1.5 kg pumpkin, 0.5 cups semolina, 0.5 cups milk, 4 eggs, 0.5 cups of crumbs, 1 tsp.. sugar, 4 tbsp. l. oil.
Preparation. The cleaned and washed finely chopped pumpkin slices or strips, folded into a saucepan, pour the hot milk, add 1 tbsp. l. oil, sugar, salt, cover and simmer until tender over medium heat, stirring to not to burn the pumpkin. When the pumpkin is ready, sprinkle it with semolina and stir, cook on low heat for 10 minutes. Then remove the squash from the fire, put it in the egg yolks, mix well and refrigerate. From the cooled mass sculpt cakes, moisten them with egg white, roll in bread crumbs and fry. Ready-made pancakes served with sour cream (or milk) sauce.
Peppers stuffed with eggplant
Requires: 400 g large sweet peppers, 300 grams of eggplant, 200 g tomatoes, vegetable oil, vinegar, 2-3 cloves of garlic, parsley.
Preparation. Select straight peppers, peel and seeds, bake, peel and eggplant bake too, so that they become soft. Eggplant crushed to a pulp, which fill with garlic, oil and vinegar, add crumbled parsley. Fill in peppers sauce.
Baked cheese with a pumpkin
Wanted: 2 cups milk, 1 cup semolina, 4 eggs, 100 grams of cottage cheese, 500 g pumpkin, melted butter, sour cream, sugar.
Preparation. Pour into a saucepan 2 cups of milk, boil and cook the sticky semolina. Pumpkin cleaned, cut into slices and fry in melted butter until tender. Add semolina cheese, pumpkin, 3 eggs, sugar and mix well. Prepared mass put on a greased baking sheet, align and lubricate the surface of the egg. Baking put in the preheated oven and bake until cooked weight. Separately, apply the cream.
homemade noodles
Wanted: flour, 3 eggs, 300 g carbonade, 1 cup milk, vegetable oil.
Preparation. On the surface of the table to pour the flour slide, pour into it the egg, water. Knead the dough, cover with a towel and leave for 15 minutes. Roll out the dough on a floured table layer 2 mm. Cut into 5 cm wide strips and then cut across the thickness of 0.5 cm. Sprinkle flour noodles and keep warm for 10-15 min. Boil the noodles until cooked, discard in a colander, allow water to drain and mix with vegetable oil. Chop cut into strips and fry in vegetable oil, pour in the milk. Simmer, stirring constantly, for about 10 minutes. Ready to pour the sauce noodles.
Of course, it may not be so easy to take - andcompletely abandon salt. Follow the principle of gradualism, try to feel the natural flavor of foods. And the reward for this will be your well-being. Good health to you!