In our troubled times rarely see someone withserene expression. The problem of good mental health is a hot topic. About the types of neuro-psychiatric disorders, which we inevitably have to face in their daily lives most often, and discuss in this article.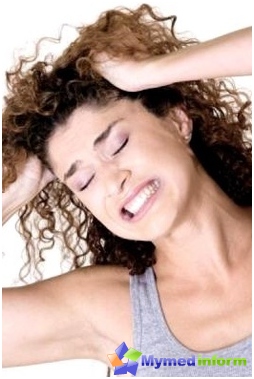 In our troubled times rarely see someone withserene expression. The increasing pace of life, the avalanche of outstanding issues, the solution of the many problems confronting each of us, in all its sharpness and frightening dimensions. Whether there is a high school student trying to understand difficult subject for him; teenage girl, who lives with his stepfather; the father of a large family, seeking the means to feed their children; teacher, hoping for a pay increase their hard work, the entrepreneur who wants to increase the profits of their business - all without exception, pass through the strip test the strength of their nervous system.
If the estimate in mind, we can recall onlyfew friends or acquaintances who themselves have managed to cope with their condition in difficult circumstances and remain unperturbed, keep a clear head when dealing with current problems.
The problem of good mental healthis a hot topic today. About the types of neuro-psychiatric disorders, which we inevitably have to face in their daily lives most often, and discuss in this article. our site deliberately tried to get away from a strict medical terminology in order to present all available in a wide range of form readers.
Neuroses
The first step to depletion of the nervous systemis an elementary concern. Agree how often we start to imagine incredible things, painting various horrors, and then it turns out that all the worries are in vain. Then, as a critical situation develops, anxiety can translate into more serious nervous disorders, which leads to disturbances not only in the person's mental perception, but also to malfunctions of various systems of internal organs.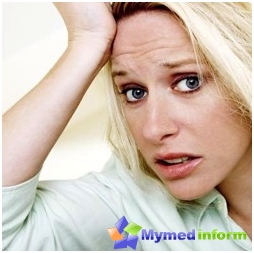 In our lives, we often encounter such aviews of neuropsychiatric disorders such as neurosis, which displays the number of strikes our fancy. For example, anxiety neurosis leads to peptic ulcer, problems in cardiac activity; motor neurosis (tics, involuntary jerking or stuttering parts of the body) - it is impossible to commit the body's natural movements.
The word "neurosis" combined extensive grouppsychiatric disorders. The cause of neurosis can be difficult for any particular person or event which lasts for a long time problem (in the family, at work). This naturally affects both the mental state (resistance to psychological stress is minimal), and the physiological (palpitations, stomach violation of work and so on. D.).
As an example of the events that lead to neurosis,our site may cause fear of losing loved ones, the threat of separation from a loved one, worrying about possible material crises or lowering the status of his career. If a person is in a mad cycle of urgent matters, he is trying to remake them in a short time and does not have time, if it is enough sleep, enough to eat, if he suffers some serious illness - all this and sooner or later leads to mental disorders.
What is important: in the neuroses of human consciousness is clear, it can give a satisfactory explanation of what is happening and is committed to withdraw from traumatic circumstances. In women, symptoms of frequency mental disorder much higher than men, due toa special type of organization of their emotion and perception of current events. They are more open, take to heart his feelings, worrying at the slightest provocation. As for men, they have a logical component prevails over emotions and sensitivity, which helps them to make sense of detached assessment of the situation and to take the search for sustainable solutions.
Other forms of neuroses - neurasthenia, obsessive-compulsive disorder, hysteria - are more profound manifestation of a person's mental state and they are clinical variants.
Neurasthenia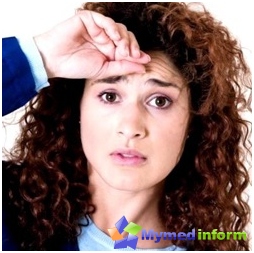 Such a mental disorder like neurastheniaIt occurs in response to prolonged exposure to traumatic situations and is accompanied by a high fatigue man exhaustion of mental activity on the background of excessive excitability and constant contentiousness over trifles. Moreover, anxiety and irritability are protective ways of the final destruction of the nerves. For neurasthenia particularly prone people with a sense of duty and anxiety, as well as not getting enough sleep and burdened by a variety of concerns.
It develops a mental disorder slowlywhile complicated symptoms characteristic of the general neurosis and acute susceptibility to external influences, such as temperature, light intensity, the strength of the tactile touch. All patients seen quite acutely and causes severe outbreak of irritability, discontent. In addition to external stimuli strongly disturb internal state changes (headache, palpitations, heaviness in the stomach, weakness in the legs, and so on) are also visible deterioration of mental processes, memory, attention weakened, reducing overall performance, rest does not bring the desired relief. In the field of women's sexual desire decreases, men may suffer impotence and these factors often lead to additional problems in family relationships, until they tear.
To prevent the development of neurasthenia, our websiteIt recommends reasonable alternate work with wholesome recreational activities and walks in the fresh air. If it is impossible to eliminate the impact of traumatic situation, it is helpful to do some simple thing that will help to distract from negative thoughts.
Obsessive-compulsive disorder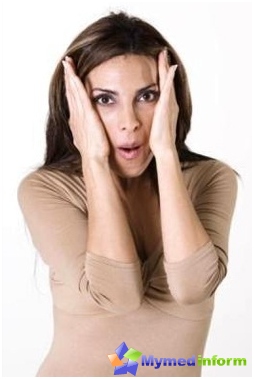 Obsessive-compulsive disorder is accompaniedrote in human consciousness of the same mind, who have no significance for him, committing a series of mandatory movements before any thing, the emergence of absurd compulsive desires. At the heart of human emotions that are in this state, is a sense of fear and fear to act contrary to the inner voice, he was not some absurd.
Like a mental disorder are more exposed conscientious, fearful people, unsteady in their decisions and are dependent on the opinions of strangers.
There is a separate group of obsessive fears,for example, fear of the dark, fear at the sight of spiders, fear of heights, etc. They occur in otherwise healthy people, the reason for their occurrence is associated with a combination of traumatic situation and this particular factor, such as fear of the dark can stem from childhood memories, especially when a child is frightened by all sorts of monsters and horror stories at bedtime.
To avoid occurrence of such mentaldisorders helps increase self-esteem, confidence in their significance, the development of autonomy and independence from others. Children should be protected from unusual for their age "terrible" literature, from toy-monster, to eliminate threats to the methods of their upbringing.
Hysterical neurosis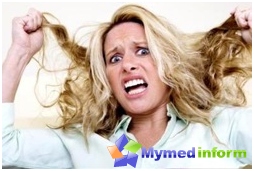 Hysterical neurosis is the result ofsevere traumatic situation, the person does not try to resist it, and vice versa, "running away" into her, forcing himself to feel the acuteness of this experience.
Develops abnormal perception, tothe patient being in a hysterical condition becomes pleasant, it is very difficult to deduce from this condition. The range of expressions is very wide: from stomping feet, pulling hair up skiing on the floor in convulsions, as the patient derives some benefit and can be manipulated as their loved ones and strangers. For example, naughty children deprived of attention, such manifestations are trying to attract parents to her, hysterical wife can in this way achieve the desired things from her husband, and so on. D. Perform whims and demands creates something like a conditioned reflex, when people indulge in hysteria, It receives the desired behavior is fixed and becomes a personal characteristic. Moreover, women are more prone to such mental disorders.
Hysterical neurosis may last from a fewminutes, hours to several years, and than for a longer period it spreads, the greater may be a mental disorder, and only changing the relation of man to his illness and seizures, can bring an end to this disease.
our website drew attention to the fact thatprevent attacks of hysterical neurosis is a useful human temporal isolation from others - as a rule, this state passes quickly, because the presence of the audience creates the conditions for a demonstration of their desires and the imaginary grave condition.
Depression

By neurotic disorders also includedepression, which is characterized by a lack of joy, pessimistic outlook on life, sadness and reluctance to change anything in my life. It may be accompanied by insomnia, not eating, sexual intercourse, lack of desire to do their own thing, including things you love. Often a manifestation of depression is expressed in human apathy to what is happening, sadness, as if he is in its dimension, does not notice the people around them. For some, depression causes attach to alcohol, drugs and other harmful to health facilities. Worsening depression is dangerous because the patient, and the adequacy of losing critical thinking, can commit suicide, unable to bear the load of gravity of the disease.
Depression is carried heavily, if a person livesone, so our site recommends the family and friends in any case not to leave such a person alone, gently engage it in the general rhythm of life without overburdening business. In conversation with him often mention that it is a temporary state, and soon he will come to life again, will, as always, cheerful, be sure to keep his faith in his recovery.
On their own to avoid the development of depression can be,properly organize your daily routine and rest, which should not be a lot of place is given to idle and aimless pastime. An interesting hobby, hobbies, classes and a variety of games in nature have a positive effect on overall health, charging the vivacity and energy.
In the continuation of this article we will talk abouthow to become a therapist for himself, in more detail, in the form of tips, tell you how to protect yourself from all concerned in this material of mental disorders, and even contrary to improve the condition of his mind.