In some cases, shows a bacteriological culture from the nose to the staph is carried out, what parameters can be, where there is a material fence and how to prepare for planting.
Content
---
Transcription analyzes on Staphylococcus aureus in the nose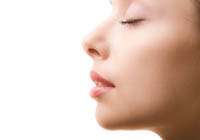 Analysis of Staphylococcus aureus from the nose is a bacteriological seeding, which is carried out in the following indications:
before admission;
in pregnant women when registering;
for the control of nosocomial infections;
infection and upper respiratory tract inflammation.
Appointment to the crop may prescribe therapist, ENT,surgery, gynecology, infectious disease specialist, a dentist. The fence is carried out in a special laboratory or office to receive assays bakposev. The material acts as a swab from the nose to a sterile cotton swab placed in a sterile tube. When a patient procedure, asked gently tilt the head back, introduced a cotton swab in the nose and make a smear.
Performance standards: the lack of growth.
Sowing can be stored in the refrigerator at a temperature of:
15-25 ° C - two o'clock;
2-8 ° C - eight hours.
Terms of delivery of the analysis in the staph:
seeding is carried out in the morning on an empty stomach or after a couple of hours after a meal;
a study carried out to rinses, inhalation, instillation, physiotherapy.
What can affect the outcome of crop on Staphylococcus aureus:
antimicrobial therapy;
antibiotic therapy;
improper storage of the material.
The rate of bacterial inoculation test indicators microflora of the nose:
coagulase - negative staphylococci;
changing streptococci;
Neisseria spp. - Non-pathogenic Neisseria;
Candida spp. - Fungi of the genus Candida;
Haemophilus spp .;
Streptococcus pneumoniae;
Staphylococcus epidermidis;
Streptococcus viridans - zelenyaschy streptococcus;
Corynebacterium spr. - Diphtheroids.