In the medicine cabinet of modern man will always bedrugs that were known to his great-grandparents. Pharmacology claim that, having at hand a reliable and time-tested tools, it would be unwise to invent something completely new. An example of this is familiar to all of valerian.
Valerian tablets and drops - means which, possessing a pronounced sedative effect, suppresses anxiety, helps to cope with neurosis and return a strong and peaceful sleep. The composition of the drug contains only natural ingredients, but use valerian should be clear on the instructions to avoid overdose and unwanted reactions.
The composition of the drug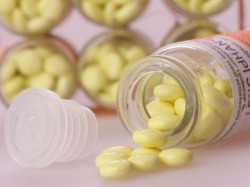 All forms of the drug prepared from rhizomes and rootsvalerian. The main active ingredient tablets - Valerian extract thick of 20 mg. Complements composition therapeutic agent combination of magnesium carbonate, primelozy, potato starch, calcium stearate and gelatin.
valerian tincture is prepared on the basis of 200 g of crushed raw material and ethyl alcohol 70%.
Form release of the drug
On the shelves pharmacies can be found a few industrial varieties of valerian:
The dried rhizomes with roots in packages of 50 g
Infusion for internal use in dark bottles of 25 ml.
Tablets of 30 mg and an amount of 30 to 100 pieces per pack.
Tablets of 40 mg of 50 pieces per pack.
The concentrated solution for the preparation of medicinal baths in containers of 190 ml.
The mechanism of action of the drug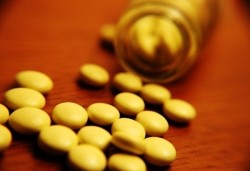 Rhizomes with the roots of valerian.
To prepare the therapeutic infusion, 2-3 tbsp. l. dried material put in an enamel container and fill with 1 tbsp. boiled hot water and cover. Put a tool in a boiling water bath for fifteen minutes, then for 45 min. cool at room temperature. Strain the solution and press materials. The resulting infusion bring to volume of 200 ml, the required amount of replenishing water boiled.
Accepted for half an hour before a meal, shaking it just before use. The dosage of the following:
adults and teenagers - 1 tbsp. l. 3 times a day;
Children from 10 to 14 years - 1 dess. l. 3 times a day;
children 1 to 10 years - 1 tsp.. 2-3 times per day.
The nature and severity of the pathological condition, the specifics of its course, reached the therapeutic effect and tolerability of the drug affect the duration of treatment.
Valerian tincture for oral administration.
Means taken after meals 3-4 times a day. 20-30 drops - optimal single dose for an adult patient. The course of treatment ranges from 25 to 30 days. For children under 12 years of age the dose administered at the rate of 1 drop of tincture for each year of life.
Valerian extract tablets.
The drug is taken 1-2 tablets 4 times a day. After eating a pill should be swallowed with a little water. Children under the age of 16 from taking valerian tablets recommended to abstain.
The concentrated solution for the preparation of medicinal baths.
10 ml of the concentrated liquid in the dilutelarge volume of water, in other words, a total bath. Note that the water temperature should not exceed 34-37 ° C, and a soak in a bath can be no more than 15-20 minutes. The procedure is repeated 3-4 times a week.
Preparations of valerian can take a very long time. But if the desired therapeutic effect and does not come, then you need to seek help from a doctor: Specialist may change the dosage or prescribe another sedative.
Contraindications to the use of the drug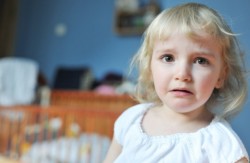 The valerian will not work under the following conditions as a sedative:
intolerance of the patient active ingredient of the drug;
age up to 3 years;
high blood pressure (hypertension);
deficiency in lactase and isomaltase;
sucrase deficiency;
disorders and malfunction of the gastrointestinal tract.
Pregnant women can not be products of valeriantaken only in the first trimester. At a later date the drug on the basis of the rhizomes and roots of valerian may be assigned to the expectant mother a gynecologist or general practitioner.
Side effects after taking valerian preparations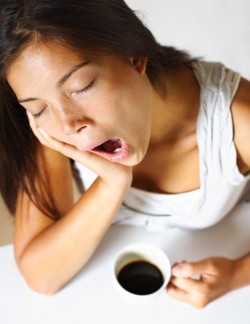 If you decide to achieve peace of mind with this natural means, keep in mind that the drug has a number of undesirable effects. Among them:
allergic rash on the body;
drowsiness;
decrease in muscle tone;
fatigue;
lack of energy;
difficulty concentrating;
constipation (when taking valerian extract a very long time).
our website warns his readers thatvalerian preparations should be taken strictly according to instructions, otherwise overdose of such innocuous at first glance drugs do no good. You get the effect, completely opposite to the declared instructions: excessive irritability, anxiety and sleep disturbances.
After 1-2 months of supplementation on the basis of the rhizomes and roots of valerian have to make a break for the rest of the body. On the duration of the course receiving valerian is best to consult a doctor.
Note! In the treatment of valerian refrain from driving cars and activities that require high concentration of attention and rapid response.
Analogs of natural agents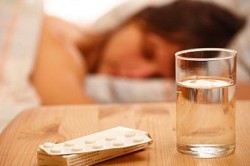 Medicines with valerian pharmacies without a prescription. If, for some reason, these drugs do not suit you, pay attention to their peers:
Host.
Scopolamine.
Persen Persen and Forte.
Fitosed.
Dormiplant.
Preparations based on motherwort.
Sondoks.
Nott.
Sedafiton.
Tincture of the pion.