What causes the disease homocystinuria? What are the symptoms of this disease? How to treat it? Read this article.
Content
Causes
As a result of reducing a special activityliver enzyme (tsistationinsintetazy) accumulate in the body of the child and methionine homocystine providing a damaging effect on a number of body systems (bone and central nervous system), leading to the development of homocystinuria.
Manifestations
It appears gradually during the first yeara child's life in the form of a mild lag in weight and height. At the same time the child's appetite remains normal functions of the gastrointestinal tract is not affected, however, all attempts to improve child nutrition by introducing an additional protein in the form of cottage cheese or yogurt only aggravate the situation.
Celebrating later closing fontanelle, crooked limbs, the child irritable, whiny, his disturbed sleep, and body mass deficit is growing.
Treatment
There are two forms of the disease, one of thewhich can be treated with high doses (50-500 mg daily), vitamin B6, and other dietary needs. Low-protein diet should be low in methionine and additional administration of calcium, iron and vitamins.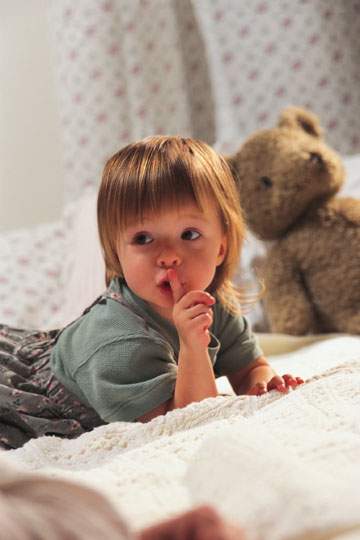 The amount of methionine in clinical nutrition is 29-45 mg per 1 kg body weight, which is achieved by excluding (or decrease) from the diet of animal origin.
For special products are so called gelatin candy containing a mixture of amino acids, protein-free bread, sucrose, dextrin, maltose.
Proposed natural products: gelatin, milk, cereal, rice, lentils, peanut and corn oils, potatoes, other vegetables and fruits.
Foods high in methionine: cottage cheese, cheese, eggs, meat, beef, rabbit meat, chicken meat, herring, cod, beef liver, beef kidney, soybeans, peas, wheat flour.


Products with lower methionine content: cow's milk, goat's, women's, rice, carrots, beets, potatoes, green peas fresh and canned tomatoes, bananas, oranges, tangerines.
The daily set of products (in grams) for a child with homocystinuria (body weight - 15 kg)
Treatment efficacy criteria are normal level of methionine in the blood (0.01 g / l) and the absence of homocysteine ​​in urine.
The methionine content in products (in grams per 100 grams of product):

1. Milk female - 0.022.
2. Milk cow - 0,068.
3. Kefir - 0.063.
4. Cottage cheese - 0.263.
5. Eggs - 0.378.
6. Meat Beef - 0.528.
7. Meat Chicken - 0.494.
8. Beef Liver - 0.345.
9. Cod - 0.488.
10 Rice groats - 0.223.
11. Semolina - 0.103.
12. Krupa grechnevaya-- 0.183.
13. oat groats - 0.198.
14. Millet - 0.207.
15. Pearl barley - 0.173.
16. Peas - 0.160.
17. Wheat flour - 0.108.
18. Pasta - 0,120.
19. Rye bread - 0.062.
20. Bread, wheat - 0.088.
21. Cookies - 0.054.
22. Potatoes - 0.010.
23. Carrots - 0.028.
24. Cabbage - 0,013.
25. Tomatoes - 0,003.
26. Oranges - 0,007.
27. Lemons - 0,006.
28. Apple juice - 0.011.
29. Orange Juice - 0.004.