Oral hormone intakecontraceptives in Russia are relatively low - 7-15% versus 40-50% in Europe. Do these numbers mean that our women are not well aware of the new possibilities of modern oral contraceptives?
Content
---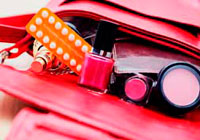 We conducted a survey among the readers of the portal Medkrug, which showed
that 29% of women does not speak enough about the complex benefits of contraceptives
a new class that is possibly connected with
biased with respect to the degree of security or hormones
negative experiences with outdated tools that can cause side effects. Only
10% of survey participants noted a
advantage of hormones as a reduction in the monthly menstrual blood loss and the risk of anemia, and only 7% believe that hormone
Contraception does not affect the ability of conception in the future. At the same time the main
feature of modern contraception - it is primarily the improvement of health
women.
Health expectant mother
Statistics show:
the higher the level of consumption in the country of hormonal contraceptives
women of reproductive age, the lower the percentage of undesirable
pregnancies and abortions.
Oral hormonal contraceptives are one of the most
effective ways to prevent unwanted pregnancy. For the last
years from European experts changed view on contraception: focus
It has shifted from preventing unwanted pregnancy to prepare for the coveted
motherhood. Indeed, the use of hormonal contraceptives allows
women to avoid negative experiences, to maintain health, and to choose the most
the right time for conceiving a child. And after the abolition of the hormonal contraceptive
Pregnancy can occur within 2 weeks.
But that's not all - the new modern contraceptives
generation helps save not only health, but also to take care of the figure and
well-being, improve skin and hair, to normalize
menstrual cycle and relieve PMS symptoms.
Save figure
old generation Hormonal contraceptives can cause
side effects: indigestion, swelling and weight gain (up to 2
kg per month). The problem of swelling is in violation of water balance and delay
fluids. "The reason," it has become a synthetic progestogen, which,
Unlike the present progesterone did not promote the excretion of excess fluid
from the body.
Hormonal contraceptive new generation - on the basis of drospirenone (Manufacturer Gedeon
Richter) - helps to eliminate excess fluid from the body,
It prevents the development of edema, and as a consequence, an increase in body weight. Also
Drospirenone beneficial effect on the hair and scalp, promoting
get rid of acne and seborrhea.
Warning - PMS!
Even such a harmless condition as PMS can significantly
worsen the health, performance and mood of women. Coping with
these symptoms can help hormonal contraceptives that are based on
component desogestrelcapable
normalize the menstrual cycle and reduce bleeding.
nursing mothers
As is known, a nursing mother is able to become pregnant, unless
It will be protected. Especially for lactating mothers by Gedeon Richter developed
Another hormonal contraceptive based on desogestrel, Which structure does not include estrogens. desogestrel not
affects the quality and quantity of breast milk, and in some cases the drug
capable of improving lactation. Assign this contraceptive 4-6 weeks after
delivery (with the resumption of sexual life).
Catch 72 hours
Our review of oral hormonal contraceptives would be incomplete
without the drug for emergency contraception, established on the basis of levonorgestrel .
This tool is recommended to take within 72 hours after unprotected
sexual intercourse.
All advantages of hormonal contraception
The use of oral hormonal contraceptives allows you to harmonize
the work of the reproductive system: to normalize the menstrual cycle, get rid of
PMS and excessive blood loss symptoms, improve overall health and
to prepare for a planned pregnancy.
Currently, there are contraceptives for any occasion:
from emergency contraception to drugs addressed to lactating mothers; from
contraceptives, helping young women to get rid of acne and PMS to
drugs that have a marked therapeutic effect.
To take advantage of modern medicine,
We need to take the first step - to see a specialist in women's health and
ask for help with the selection of appropriate hormonal contraceptive.
Read more about the features of female contraception, you can
found on the website