Diet №7 is one of fifteen specialmedical supply systems that have been developed at the time by Dr. Pevzner. Indications for use diet №7 is chronic nephritis, which occurs without exacerbation and acute form of diffuse glomerulonephritis in the recovery period. In the first three or four days of illness are usually held the so-called contrasting days.
The aim is to create a diet №7 atInflammation of the kidney favorable conditions for their work. This diet also helps to improve the basic metabolic processes in the kidneys and other organs that highly improves the efficiency of the treatment. In addition, the diet improves urination and has anti-allergic action. The objectives of this dety also include: a reduction of edema, decreased blood pressure, Sparing the kidneys and the normalization of water and electrolyte balance.
Basic moments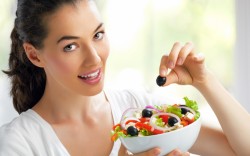 Subject to this diet drastically limitedor food often excluded completely, which contains substances that irritate the kidneys. In addition, increases excretion of a patient of harmful toxins. The diet during this diet must necessarily present the required amount of vitamins, proteins, and enough carbohydrates. A special role is played by food containing lipotropic substances. These products include milk and some dairy products. At the same time from the diet is better to exclude the sour cream and cream.
In addition, when a diet №7limited use of protein, carbohydrates and fats. In particular, in the daily diet of each patient, which complies with this diet contains about 80 grams of protein, of which about 50-60% animal protein, and about 400-450 grams of carbohydrate. The amount of fat a day is about 90-100 grams. Total caloric intake is around 2700-2900 calories. At the same time most of the food is usually prepared without added salt. In general, the daily rate of salt is usually given to the patient only in the hands of 3-6 grams per day. Daily amount of free fluid intake in this condition is usually limited to one liter. The food is taken 4-5 times a day.
Approved products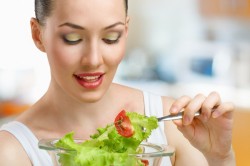 The indication for this diet is a chronicnephritis, which occurs with severe renal insufficiency. The main purpose of diet 7A is to create conditions for maximum schazheniya basic kidney functions. In addition, this diet reduces symptoms of uremia, increase the excretion of toxins and waste of the patient, as well as to achieve an anti-inflammatory action. This low-protein, salt-free diet. Approximately 75% of the protein consumed in the diet during 7A is an animal protein, which is a good source of essential amino acids. In order to improve the taste of food, use lemon, leafy greens and solezameniteli. In addition, low-protein products are widely used. Including artificial fat and protein-free bread. Daily amount of sodium chloride in this case is the minimum and 0.5 grams per day. This salt contained in foods. It is important for the patient to eat in bed. Thus multiplicity supply must be 4-5 times per day. Daily fluid intake is up to 0.5 liters per day.
Diet 7B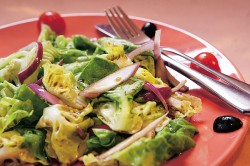 Indications to this diet are chronicforms of kidney diseases that occur with severe azotemia. This diet is usually given after the low-protein diet 7A. The aim of the diet is to create conditions of maximum schazheniya main functions of the kidneys and excretion of various nitrogenous wastes. Also, this diet can lower blood pressure and reduce uremia. In addition, the purpose of this diet is to increase the amount of urine and reduced inflammatory action. All meals during the diet are generally prepared without the addition of salt to food. The food is recommended to take 5-6 times per day. Number of fluid intake with this diet is 0.6 liters.
Diet №7v
This option is used in chronic dietkidney disease, which proceeds with nephrotic syndrome. The main goal of this diet is to replace protein loss, reduction of edema, as well as their elimination. The aim also is to reduce hypercholesterolemia. The food is taken 5-6 times a day. All dishes are available in the diet with this diet, prepared without the addition of salt and prepares only boiled. Diet №7v characterized by increased protein content in the diet reduced amount of fat.
Diet №7g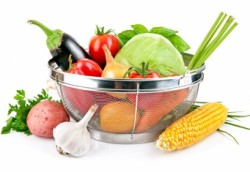 The indication for this diet is terminalrenal insufficiency, in which patients are in continuous hemodialysis. free liquid norm with this diet is up to 0.7 liters, and the rate of salt is usually limited to 2 grams per day. At the same time the power during the diet must provide the body with a full set of vitamins. When a diet it is necessary to reduce the amount in the daily diet foods that contain a lot of vegetable protein and foods that are rich in potassium. The food is usually prepared boiled without added salt. In this power multiplicity is not less than 6 times per day.
Diet №7r
The indication for this diet is considered hyperuricemiaand end-stage renal failure, in which patients stay at a constant dialysis. The food during this diet is usually taken in small equal portions 6 times a day.