Intervertebral hernia is a disease of the spine in which a protrusion of the disc into the lumen of the spinal canal occurs. How to cure this dangerous disease and maintain health?
Content
---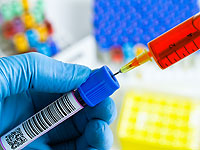 Intervertebral herniation (herniateddrive) - a disease of the spine, at which the protrusion of the disc into the lumen of the spinal canal. The result is a compression of the spinal cord or spinal nerve roots. A hernia can occur at any of the spine: cervical, lumbar, thoracic. The disease is accompanied by a pronounced pain syndrome, and may entail a number of negative consequences: disruption of the internal organs, loss of sensation in different parts of the body, paresis, and in serious cases, paralysis.
There are many methods in the treatment of intervertebral hernia.


Radical surgery.

Surgical treatment is subject to only about10-12% of the total number of patients suffering from this disease. Such operations are carried out under strict conditions and rehabilitation after they take a long time.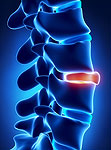 Minimally invasive interventions. At present, all over the world are activelydeveloped a technique that does not require an open radical intervention. What are the main. Laser vaporization (thermocoagulation), radiofrequency ablation (cold plasma), ultrasonic destruction of hernias of intervertebral discs, vertebroplasty (hardening).
In our clinic we have developed an original methodintervertebral hernia treatment with tPA (platelet autoplasma). This drug has good regenerative properties, it does not cause allergies, as is own product the patient's blood. Simply put, when using this drug, intervertebral hernia repair begins physiological that compared with other methods. This means that not violated the surrounding healthy tissue structure.
For successful treatment is necessary to work threekey specialists: neurologist, podiatrist and masseur. This technique worked and showed good results. The course of treatment is 3-4 weeks. The cost of treatment, about 50 tons. rubles.
Surgeon of "Integrated Clinic" Gritsenko SF