The smell of acetone breath - the reasons for hisemergence as a suspected serious trouble and first aid basics. What does the smell of acetone breath, treatment of ketoacidosis and why in all cases need medical attention - says our article.
Content
---
The smell of acetone breath may have seriouscauses and frightening symptom is subjective. This acetone odor of many is also described as the smell of apples podkisshih. It should be noted that small children acetone breath odor occurs for many different reasons and often do not require any treatment. In adults, the most common cause of a smell of acetone breath is diabetes, which can manifest, that is, first appear, it is a sign of this.
Why diabetes occurs when the smell of acetone breath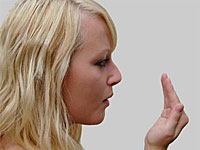 Diabetes mellitus of both first and second types,is a key pathogenetic link in the moment of separation between glucose coming from the intestine into the blood when eating, and consuming glucose into cells, that is, absolutely all the cells of the body. The most sensitive to glucose react special "duty" of the brain centers, which immediately sent a team other structures to strengthen the supply of insulin. Generation of insulin which helps glucose to enter the cells in type 1 diabetes is reduced or the cells become insensitive to insulin (type 2 diabetes). This means that cells in the body and do not get their energy substrate - glucose, and even when a sufficient excess of its presence in the blood. Organism provided such cases, and he begins to mobilize the reserves of energy-intensive compounds of different origin, namely fats and, in the last instance, of proteins. The product of their decay - acetaldehyde derived through the lungs and breath manifested in diabetes.
Why the smell of acetone breath - reason to see a doctor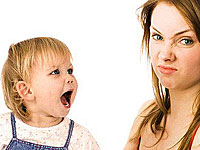 Occurrence of acetone (ketone bodies in general) in the blood,and as a consequence, in the urine and exhaled air diabetic (perhaps not even aware of his illness), it is always associated with the acute situation in which the cells suffer starvation, and forced to use the energy of fat breakdown.
When this condition aggravation of whichthe body, as a rule, can not get out on their own, there comes a deterioration of health of the patient. Ketoacidosis (so-called build-up in the blood of the three ketone bodies, one of which is acetone), there are visible symptoms, indicating a disturbing situation for diabetes: bad breath, dry skin and mucous membranes, nausea and vomiting, palpitations, weakness, low blood pressure. These symptoms do not develop immediately, and there is usually a time to seek medical help. With further development of ketoacidosis occurs life-threatening condition - Kussmaul's coma. That is why the smell of acetone breath, especially arisen for the first time, can not be neglected.
Treatment of diabetes with a smell of acetone breath
With timely treatment to the doctor to stopsigns of ketoacidosis helps simple injection of insulin, and aid in the restoration of water and electrolyte and acid-base balance of the body. Newly diagnosed diabetes requires careful examination and determining its causes, with subsequent treatment. The smell of acetone breath does not appear in compensated diabetes people.
If there is a smell of acetone breath in humans, has lost consciousness, we must remember that You can not self-administer insulin in any doseAs this is likely to lead tofinal decompensation and swelling of the brain. It is enough to turn the man lying on his side or stomach, so that in case of vomiting respiratory tract were not clogged with vomit, to monitor breathing and pulse, waiting for arrival of an ambulance.