The desire to have children, take care of it, feed,cuddle a native little body - what could be better in this world! However, the pregnancy - is not only a great joy, but also a huge challenge.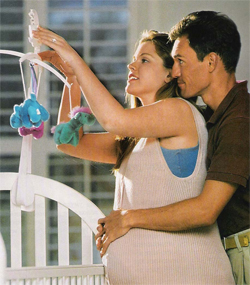 The desire to have children, take care of it, feed, cuddle a native little body - what could be better in this world!
Sometimes I am sincerely sorry for our favorite men precisely because it is not given to them to feel all this in full.
However, pregnancy - is not only a greatjoy, but also a huge challenge. And not only from a physiological point of view but also in terms of psychology. If before pregnancy a woman could lead her body, gaining a few kilos, I could easily lose them for a few days, but now for the weight gain will follow an obstetrician-gynecologist. Previously, in a bad mood, you can monitor and easily get rid of it, but now you can suddenly wash over such anguish and fear, which simply do not know what to do and how to escape from their embrace.
And generally, our site offers to think about how to make these nine months of happiness were really happy?
About fears during pregnancy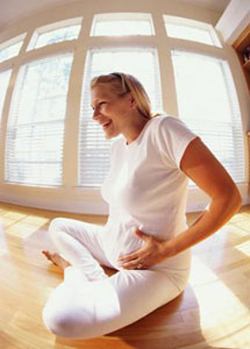 Fear of childbirth was present in a woman's subconsciousalways. If you have your more experienced and already have children, girlfriends say that was not afraid, when they came to give birth - do not believe them. Afraid! Yet they were afraid! From the first day, after you've learned that your body has arisen another, and little native life, with joy in your creation settles fear. It deals with literally everything, and not always easy to get rid of it.
I worked quite a long timemidwife in the hospital, and if you only knew how much fear I had heard! When I myself was of his little son, I was afraid of two things: to die during childbirth and that something should happen to the child during delivery. But these two fears visited literally every pregnant woman. And they are natural. Because the fear of loved ones and the fear of death should not be perceived as something wrong, he will always peculiar people. If it does not pass in the disease state.
But from childbirth I had heard of this, the hairWe got up on end! I will never forget how a young nulliparous women, the girl simply, child, holding my hand and cried and said: "I deliberately did not do ultrasound to not know who I will be born - a boy or a girl. The husband wants a boy, and suddenly the girl will be born? He ceased to love me, and the child will not accept. " Great pains to appease Mom and future convince her that no matter who will be born - patsanchik or girl, it will still be favorite child, welcome. By the way, then met with the future pope, I am very surprised him by telling about his wife's fears. It is, at the very beginning of pregnancy, jokingly said that would be good to have an heir! And then the girl. And since then, all nine months, unhappy wore this fear in my heart. Looking ahead, I want to say that she gave birth to a boy again. And everyone was happy, although I am sure one hundred percent that if it was a girl, happiness would be no less. But the female psyche is ready to any detail, any chance to increase to such an extent, which does not fly dream, dreamed of turning into an elephant.
The value of the support of loved ones during pregnancy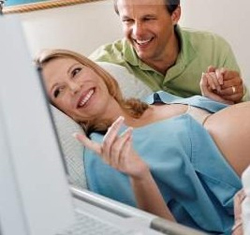 The worst, however, it may be - isunwanted pregnancy. This is where the fear of the roof! If a woman is before pregnancy was successful in business, I had a good job, the fear of falling behind, the fear of losing the achieved height is sometimes unbearable and cause even neurosis, which is simply exhausting the future mom, not giving to feel the joy and excitement of what is happening in her body . It is in this case, so need the support and understanding of the loved ones. Who is the loved one for a woman expecting a child, in this period of her life? Of course my husband! It is from the future father in many respects depends on whether it is now comfortable little boy or little daughter, not very restless if the future mother of his child. After all, the more a woman feels in this period of support - the easier it will gladly accept the changes in their appearance and psyche.
Not for nothing in the old saying that the desire of the pregnant- The law for all. Whatever the future mother did not want to, all rushed to fulfill. I will never forget, as I told one woman that gave birth to our fifth child has what it during pregnancy to save money on purchases of products on the market. When she come to the salesgirl, say, apples, and when he heard the price, offer half the desired amount, as she immediately gave way. It is impossible to deny pregnant! She laughed and said she is very sorry to bargain in shops is not allowed. And then she would have saved a considerable sum during its five pregnancies.
The fear of the appearance of the child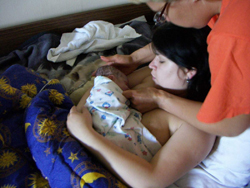 Many women have, oddly enough,the fear of the child. Especially if it's a young woman and the first birth. "What to do with him? How to care? How not to harm their actions? "Oddly, but in this case very helpful ideas more mundane. For example on what pram to buy an unborn baby, or any crib to and nice and not very expensive ... not in vain in the past, even in the nineteenth century, women waiting for babies, sewed them a dowry. Shirts, raspashonochki, hats, socks, all it takes and hands, and thought, do not let us think about the bad and terrible. Now, because of the very common prejudice, it is believed that you can not buy anything in advance unborn child. Well, okay! We will not buy! But the dream, or get a beautiful notebook and write to it, you need to buy after your family has become more by one, can be the same! And even need!
One already given birth, a woman told me thatexactly what to do during pregnancy. Writes a festive, colorful notebook beautiful handwriting everything you need to buy after the baby is born. She laughed and said that every month of her pregnancy, brought to this notebook ever new records, and she was afraid that it will not be enough until the moment when it will be taken to the hospital. Then my husband, at its request, taking the notebook, metal, almost five days in a row, until completely acquired all! Until tamponchiki cotton to clean the ears of the newborn. Then the happy father even complained that he did not even have time to celebrate the momentous occasion with friends. So much has been written down in this notebook!
So do not be afraid! As soon as you take in the hands of his child, an instinct, it is the most powerful, not to win the feeling will tell you what to do. And in the hospital medical staff is always ready to show how to properly swaddle and bathe your baby, how to care for them. And in the first week after discharge from the hospital, you are sure to come patronage nurse who examine the newborn and give you tips to care for him.
The fear of feeling pain during childbirth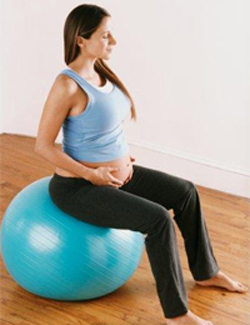 Fear of pain. Do I have to talk about it? I think I need to. Because, no matter how a woman would like to have a child, no matter how positive it is set to give birth, subconsciously it will still be afraid of pain. We all have a different threshold. Some people can tolerate for long enough, even the most severe pain, while others lose consciousness even when they do vaccinations or take the blood sample from the finger. It is very important psychologically adjust itself. And it is very desirable to sound like a preliminary, preparing for childbirth classes where pregnant women are taught methods of pain relief during labor, how to learn to breathe during labor.
By the way, I convinced myself how these courseshelp. There are specific exercises that can really pull off an attack of pain. And they are quite simple, the main thing - do not panic and remember them when necessary to their application.
And, perhaps, the last ... If you feelthat is unable to cope with their feelings and fears during pregnancy, do not hesitate and do not be afraid to turn to the good psychologist. Believe that a consultation with a good specialist can literally change your life completely! By the way, it is I myself experienced. Being pregnant, I was very afraid to walk the streets with busy traffic of cars. I could not bring myself to cross the road and waited sometimes for 10-15 minutes, until the horizon is not found to be clean and only crossing the road. Well, I could not get rid of that fear to fall under the wheels of the machine! And only a good psychologist consultation completely freed me from this obsessive feeling that weighed quite a few months in a row.
Finally, I want to say that pregnancy - this is not a painful condition, and a responsible and happiest period of your life. And if you understand and accept From the first days of pregnancy - The better for you and your baby!