Kidney disease, often accompanied by pain, edema, may seriously worsen the quality of life. Currently, pathological changes in the organs of the urinary system, stones, inflammation are found not only in people of older, but also young and even in childhood.
Especially shocking people a doctor's message that they have accrete (pebbles) in the bladder or kidney. And is it possible to do without surgical intervention and crushing of these solid deposits ultrasound? Our site will talk about a multicomponent phytopreparation of cystone, helps to free the kidneys and a bladder from stones and prevent their re-education.
Brief information about the phytopreparation cyston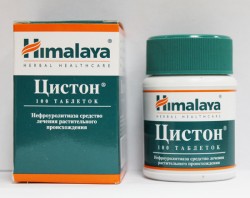 This agent is produced in the form of tablets in India. The manufacturer is a famous pharmaceutical concern, which has long been developing and manufacturing drugs from natural components and vegetable raw materials. In the plastic bottle there are 100 tablets having a round, biconimous form. Their color is light brown, you can see the engines of more dark or light shades. The main active components of these tablets are plants extracts. Some of them are obtained in the usual way, and other - steam processing. Experts believe that this is how this drug is able to give the greatest therapeutic activity. Of the following plants, extraction extracts are carried out in the usual way:
garnet cutters (stems);
Lental stamps (stems);
Ballen blessing (flowers);
Solomocet of rough (seeds);
Filty (rhizomes);
Vernonia ash (all the plant is completely);
Onosma Blind (aboveground).
Now our site will call plants whose extracts are processed over the ferry:
Basil fragrant (all overhead part);
Horsetail field (all plant);
horse beans (seeds);
Mimosa shame (seeds);
Anchors are peeling (fruits);
teak tree (seeds);
Peaconium fragrant (all plant).
Even in each tablet there is a powder of purified mumiyo and lime silicate. There are auxiliary substances: sodium carboxymethyl cellulose, silicon colloidal dioxide, crosspovidone, microcrystalline cellulose, magnesium stearate.
pharmachologic effect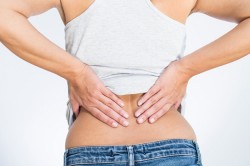 Cyston benefits with such pathologies and states as:
Nephrolithiasis (such a media use, denoting urolithiasis) - oxalates, phosphates, urates;
Crystaluria (when sharp crystalline salts are withdrawn with urine, blasting the tender mucous tissue of urinary ducts with their edges);
pyelonephritis, cystitis and other infections of the urinary system;
aggravation of infectious processes in pregnant women;
gout;
urinary incontinence (mostly in women);
Salolite (stones of ducts of salivary glasses);
Postoperative period (to prevent re-formation of concrections after their removal or other interventions conducted by physicians on the kidneys).
How to take the drug?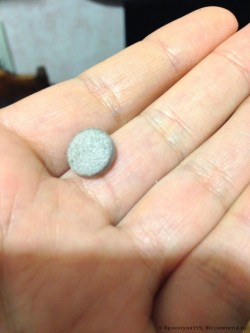 Cyston must be taken after meals, just swallow the tablet entirely, without having fluttered by driving water (volume - 100 ml, not less). If it is difficult to swallow a whole tablet, then you can felt it into two parts, which then sequentially swallow. During the course of treatment, cyston is recommended daily drink 2-2.5 liters of fluids (it can be simple water, different juices, compotes, tea). Dosage and duration of reception of tablets depends on the diagnosis, severity of pathology, age and other factors. For the treatment of urolithiasis:
Adolescents older than 15 years old and adults drink two tablets twice or three times a day;
Children from 12 to 15 years old are taking two tablets three times a day;
Children from 6 to 11 years old give one tablet three times a day.
The duration of treatment in this case can be from 4 to 6 months, control is periodically carried out - whether stones did not come out.
After crushing the stones or their removal, the surgical methods are prescribed to patients to prevent the re-appearance of cyston stones for 4 or even 5 months (three times a day), there are other techniques for this phytopreparation. If it is found that the stones in a man of large sizes (they are more than 9 mm), then the treatment of ciston is undesirable due to the concern that the stones can start their movement and clog the clearance of the ureter, which is fraught with the impossibility of urination. In severe pains in the urinary tract zone, the reception of this drug is also not recommended. The use of drugs must be stopped if the background of its reception has severe pain.
In infections and inflammation, such as pylitis, urethritis, cystitis:
Adolescents more than 15 years old and adults take three times a day for two tablets;
Children from 12 to 15 years have been consumed twice or three times a day for two tablets;
Children from 6 to 11 years old give three times a day on one tablet.
Treatment lasts at least seven days.
When the ciston gout is prescribed usually three times a day for two tablets. The course can be from one to two months, then follows the duration of the rest period, and then again goes by Cyston. And such alternations are made several times.
Cyston can be used to pregnant women, its plant components will not harm the future mother and baby.
Are contraindications and side effects possible?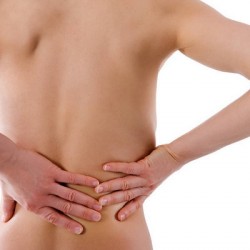 The manufacturer reports two cases when Cyston cannot be treated:
If the child is not six years old.
If there is an increased sensitivity to any component that is part of the phytopreparation.
There are cases that the patient who has begun treatment suddenly allergic reactions appear on the skin. Then this phytostreality will have to cancel.
Approximately 95% of people who have undergone a course of ciston treatment, note the positive effect of medication on their health. Many this phytopreparation helped get rid of their disturbing problems without surgeon. The drug will be effective if you take it for a long time and follow the prescriptions of your attending physician.