Familiar Strangers - re-learn all the pros and castor oil capacity, so all the unloved as a child. Use for self-care, use in the treatment and in the home.
Content
---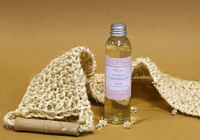 Those whose childhood took place in the eighties,I remember how my grandmother fed children fish oil, and adults frightened bitter castor oil. Castor oil, which was used as a laxative, many remember from childhood. But this is not all the beneficial properties of the oily liquid and accessible to everyone. It has many advantages, it is widely used in various industries. The first gave the world castor oil Egyptians. Priests used it in their rituals as a therapeutic drug and cosmetic.
Properties of castor oil
Castor oil is contained by glycerides of fatty and has a slightly sticky texture, although the naked eye it is difficult to notice. The oil in 17 times the viscosity of sunflower.
Properties of castor oil:
The organic product produced from castor bean seeds, which grow in Africa, belongs to the family spurges;
laxative effect;
good growth and restores the hair structure;
strengthens the lashes;
cures colds;
It softens the skin, nourishes, moisturizes, rejuvenates, gives the skin elasticity (ideal for aging, dry and sensitive skin);
quickly heals different superficial wounds, abrasions, grated, burns, ulcers, blisters, and warts;
strengthens nails;
It has antiviral, anti-inflammatory and antimicrobial effects.
The oil contains retsinolevaya acid, which can cause allergic reactions.
Castor oil during pregnancy is best not to use at all, and is not recommended for children under 6 years.
Before using this product,spend a small compatibility test: drip a little oil on the inner surface of the wrist and rub into the skin. Try not to wet in a couple of hours. If you do not feel discomfort, redness and itching, you can safely use the oil in any proposed order.
The tool has only one Contraindications: Hypersensitivity castor and, accordingly, castor oil. It should beware and allergies: Do not use oil without the test.
Castor oil: instructions on care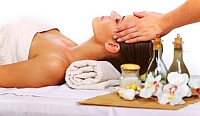 In what areas of castor oil is used? Typically, it is used as a cosmetic and a drug to care for themselves. It can be seen as a part of many recipes, it is suitable for both indoor and outdoor use. Depending on the method of use for the application of castor oil are different instructions.
Here are some of them:
Included in the diet recipes to cleanse the body. Before you follow them, is wise to consult your doctor - if this method is suitable for you.

For colds, inflammation of the airways is very popular rubbing of 2 parts oil and one part turpentine.

When inflammation, hyperemia (redness) of the eye, barley, it is recommended to bury castor oil 1 drop in the eye at night.

Castor oil cure papillomas (warts).

If you regularly rub castor oil, it is possible to get rid of this ugly disease such as hemorrhoids.

Removes cosmetic skin defects: shallow wrinkles, stretch marks, scars, pigmentation.

Treatment of superficial wounds oil helps relieve inflammation and rapid healing.

It helps in the healing of newborn navel.

Different hair mask with castor oil strengthen, eliminate the hair loss, dandruff.

To care for the eyelashes, eyebrows, applied both in pure form and in composition.

Masks, baths for hands and nails, as well as for face and body.

Footbaths, oil wraps help to get rid of calluses, corns, vodyanok.
Using castor oil for the care of things
Use castor oil in everyday life became long. In ancient times it was widely used for tanning leather, and then to process animal hides. His excellent emollient qualities and now help in the care of shoes: it becomes soft, shiny and less transmit moisture. Leather items are also recommended to wipe castor oil - it lasts longer, does not crack, shine, do not lose their softness and elasticity. The stiff British in the early twentieth century was used castor oil in mechanical engineering.
Correctly choose castor oil
Before buying the oil, check the recommendations, which will help him choose the right:
If you get oil for cosmetic purposes, choose oil derived by cold pressing.
Not all types of castor oil are suitable for indoor use, it is important not make the wrong choice.
Jamaican oil - a characteristic black color with the smell of ash left after burning.