Today, family physicians we often encounter indistrict clinics. They do not rush to write a referral to a specialist, and try to treat yourself. Good? From the point of view of public health organizers very much justified. From the standpoint of the ordinary family choice is not always obvious. Expertise doctor, cost and range of services - are the main issues.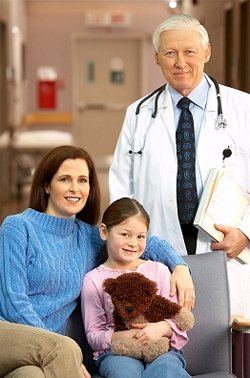 Until relatively recently, family doctors were positioned as a "jack of all trades." They appoint the basic treatment, and delivery will take, and simple operation are quite capable to spend.
Today, the family doctors or GPspractice we often encounter in the district clinics. They do not rush to write a referral to a specialist, and try to cure the sick ears and malfunction of the heart, and maintain pregnancy treat infertility independently. Good? From the point of view of public health officials who in some cases simply to save on medical personnel, such a development of primary health care is a very justified. After all, the hospitals continue to operate narrow professionals involved in individual patients body.
In the media this positionpresented a more favorable light: family doctors into force fully informed about the state of health of their patients are treated not the disease itself, and the organism as a whole. What is not a postulate? However, the reality does not look so colorful - general practitioners do not have enough experience for the diagnosis of many diseases, not to mention the methods of their treatment. At the reception one patient is given 10-15 minutes, of which 10-12 minutes is necessary to fill the statistical coupon for an insurance company, patient card, recipes and trends. Hoping to health literacy nurse is not always possible - drawn errors recipe has a personal signature and seal of the doctor and can cause a variety of unpleasant situations.
A little history
The development of medical science help the needyIt began long before our era. And as confirmation of new diseases began to separate a certain medical classes involved in a certain type of pathology. Then it bore little resemblance to the modern organization of medical care, however, its principles, and to this day have remained inviolate.
a country doctor is most clearly described in the story,are, in fact, a prototype of the modern family doctors. They are usually seen a few families, serving all its members, as well as serfs and workers belonging to them. Hospitals or "house", prototypes of our hospitals were considered to concentrations of contagion, the lot for single and poor. Most often, these patients' clinics prehistoric "died from a massive infection and the absence of any treatment. The doctors of these institutions have worked on a voluntary basis, or at most, contain hospital and bought primitive medicine funded by donations. But there was huge scope for research practice - then dissecting tables and anatomical theaters began to enter the doctors "in vogue." This is quite powerful and has provided a leap in the study of diseases and their treatment.
Family physicians today and in the future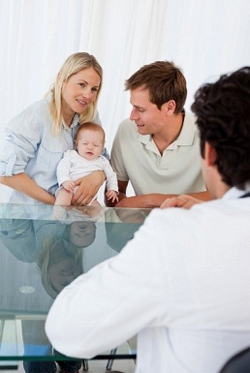 In addition to the above-described methods of outreachmodern health care, there is a small class of private family doctors. It so happened that the Russian people, the word "private" understands everything that does not belong to the state.
Such private family doctors work eitheralone or organize a group of several specialists or medical centers open. Anyone may enter into a service contract for a period of 6 months to 5 years (on average) and about, and without that receive medical care in a specified amount at any time. By itself, the contract - a document voluminous, on the drafting of which is given a lot of time. Apart from the basic "painful" moments it is required to register the types and amounts of aid in the most common diseases and to bring the patient that if, for example, a gunshot wound abdominal surgery performed in a hospital. What is a hospital - the same question. Or if there is a private clinic operating with all necessary equipment and high-class surgeon, anesthetist and intensivist on duty or is an additional contract with another clinic, or simply called the brigade municipal ambulance.
Nuances very much. Sometimes they are not painted in the contract completely, but then states that the signature implies knowledge and acceptance of the charter of the hospital or other rules. They are, of course, should be read carefully.
a definite plus
Especially for families who haveuneven-aged children and the elderly. These two categories of patients are more likely to need medical attention. Many mothers appreciate the opportunity at any time to get a competent expert advice. And they that serve adults comfortably, that more than half of care for the elderly, or the old man will take the doctor.
There are cons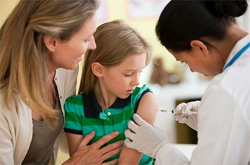 Good family physicians married and married to herwork, their patients. Communication at the level of the salary of such professionals depends on the qualification, so the lion's share of free time is dedicated to self-improvement and learning.
For patients significant disadvantage is the relativelythe high cost of GP services. However, for that to get rid of health problems or to give him a little time, many are willing to pay. Imagine sick detsadovets receive not only competent treatment, but all the necessary tests take at home, in the presence of parents. All certificates also bring home. No queues at polyclinics and swearing at the reception. Or an elderly bedridden person to whom the family doctor he finds the nurse, also invite on the house "laboratory on wheels" and will fully observe a difficult patient.
The choice is not always easy, but sometimes it is obvious.