Crossing the border country without medical insurance - the height of carelessness. But what if, for some reason, you are in trouble and you do not have insurance?
Content
---
Why do you need medical insurance for tourists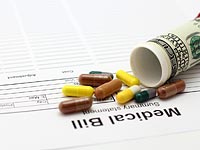 Russian "maybe" and propagates the attitude towardstheir health. However, neglect of care of himself in the Russian halloo to one another are usually optional, but possible financial expenditure. If it comes to health when traveling abroad, the dangers become much more.
Firstly, some of the visa centers and consulatessimply will not give you the coveted visa if you do not present your health insurance. Your health problems while traveling and become problems for the host country of you that would prefer not to take responsibility for your well-being.
Secondly, if you are going abroad withoutinsurance, you be nice to have the credit card with unlimited (or very large) limit. Russian prices for medical services are laughable compared to how much you pay in Europe, USA and any other country. No need to feel sorry for a few hundred rubles for a week before the trip to Paris. If you turn up the leg to get help, you have to shell out quite a few thousand euros.
Third, often on the border of the State in which you enter, ask to see an insurance policy. If not, you may be refused entry. Spoiled holiday, missing tickets ...
Particulars of health insurance
Medical insurance simply do. Any insurance company by which you pass every day, make you a document, according to which it will be possible to receive medical care in the country of your vacation. Of course, it is better to trust the major insurance companies that operate in the Russian market for many years. But it is not only their reliability. Foreign clinics, with whom they contract, also more than the smallest. And that means - that happen - help you get faster.
How does medical insurance for tourists
Registration of health insurance means that you:
You get the right to receive medical assistance in the amount of insurance (at least right now - 15 thousand dollars / euros);

You have a minimum of problems buying serviceinsurance. Large companies offer the following simple scheme. If you get to the hospital, her representatives call the insurance company that issued the policy you receive confirmation that the insurance will pay the cost of your treatment (within the amount specified in the contract), after which you get help;

partially take over the organization of theirtreatment. This so-called compensation insurance policies, their extremely low cost. In this case, you pay all the medical procedures themselves, and then, at home, to show the account of the insurance company. If you have saved all the documents obtained in the clinic (with seals and signatures), then after you get the check from the insurance company money spent.
What if I do not have insurance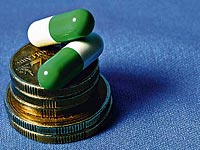 If for some reason you are sick (oran accident) and insurance policy you do not, do not panic. Without the help of you will not leave - would be money. However, as we have already mentioned, they are really quite considerable.
And suddenly, you're in trouble, no money, and healthinstitutions refuse you to take on such terms (which is very likely)? Remember that you are a citizen of their country and contact the Russian Embassy. The Embassy is obliged to support you in a difficult situation. Of course, cash costs have still to compensate, but at least not right now, and you'll stay alive.
Of course, some do not take care ofinsurance in advance, trying to evade the law. For example, if the toothache, you can buy an insurance policy through the Internet, to survive the day, and toothache Report as suddenly started 24 hours later. But even with this planned tweaks you can not believe. Formally, have no right to refuse, but the attitude to you can be very, very biased. By the way, the policy bought online and printed, it has the same effect as comfortable at home in the office of the insurance company.
But better, of course, be safe - in allsenses. Purchasing health insurance, you will be assured that you will pay for moving home in a complex case, first aid will in any place will not leave the street, if you break a leg.
But you need to take care of themselves, not only withvisit the insurance company. If you know that you frequent indigestion, migraine or any other health problem, take a first aid kit. Pharmacies in other countries have, but the list of OTC drugs is so small that you can not buy a simple product, which is sold freely in Russia.