Petersburg researchers GV Nesterova, SM Bezuh and AN Volkov believe that people with Down syndrome in the course of growing up, paradoxically lose the available during childhood and adolescence indicators of cognitive, affective-volitional and need sphere. The reason they see in the lack of effectiveness of psychological care and inadequate family education.
Content
Psychic life special people
Squeezing mental data and featuresthe behavior of the human norm, parents and teachers hamper the development of people with Down syndrome, who can and should be a special way of development. This is according to the diaries and introspection. The content and the overall level of their inner life is much thinner and more intense than it would be possible to observe a superficial observation. This is indicative of the passage of the diary:
My sixth sense the correct name of claps- Continuously scans. It catching other people's thoughts. I find the thought immediately that the war with a single fire; she-she is our fishing, it can be proud of. I me to lead with heart hand in the family with their relatives. With its ability veyshenom I can communicate with different people. Thus, for example, can be conducted in the left to receive northbound as boards, depending on the person. You can left-heart lead way to light. Where goes my idea, I will not regret. Dreams need to find someone.
Fedor
The style of writing fiction and original,partly resembling works of Milorad Pavic. Thus, scarce conceal symptoms, according to GV Nesterova "full meaning of spiritual life." According to her, diaries upset adopted in anthropology, psychology and pedagogy notions of mental development. Many scientists equate mental and personal development, but, in this case, a complex and organized psychic life does not get the support and the basis for the individual. Grown wise and subtle emotional life of such people is accompanied by immaturity, narrow, maladjustment and low efficiency of their personality.
The development and adaptation of people with Down syndrome
Of course, and the people themselves with Down's syndrome have been reported initself a lack of awareness of the external world, timidity and confusion, inertia and laziness, low self-esteem. Although these shortcomings are peculiar and ordinary people, they interfere adapt to society.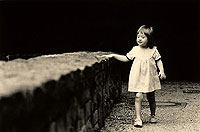 In this connection, the scientists offer the following ways to adapt:
Expansion of the real experience of contact with reality through the treatment groups, and then - through field testing of acquired skills.
Increasing social competence through bibliographic and kinoterapiyu.
Testing of mineral automatisms of behavior in groups.
A special place is the overcoming of personalpassivity. Therefore, active, producing needs and goals should be developed for the growth of the individual. The development of the scope of the needs may be based on expressed the aesthetic and communicative inclinations, specificity and accuracy of perception inherent in people with Down syndrome. Drawing, crafts, creative writing products are acts of social benefits, which help open the circle lonely and self-centered existence.
It is worth remembering that these special people often havevery rare instincts: they unusually observant; thin feel other people's emotions and mood; most of them are kind and helpful. In the UK, a girl with Down syndrome have successfully enrolled in courses on therapeutic massage. Well known for their communication skills and the ability to avoid conflicts; executive and they are well aware of the world of nature. Many of them love and know how to work in the garden, help with landscaping areas. Often they achieve impressive results in his work.