It is unlikely that we think about the danger of infection when we carry out the door handle or for handrail in public transport. And it would be necessary, because in places of public use we are waiting for the hordes of various pathoral microbes.
Content
---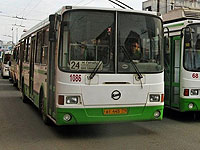 Few people have alert the desktop in the organization or ballpoint handle of common use in the bank, in the mail, where you have to put your signature. At the same time, the doctors and media directly talk about what particular danger lies after everyone in public places.
Public transport
The main threat of infection in public transport is due to the crowded passengers, close, poor ventilation, poor-quality salons sanitary processing. Passenger flux flow does not allow the necessary hygiene conditions, which often causes infection with such skin diseases as scabies, pediculosis, dermatitis.
Compliance with the necessary precautions in public transport — This is not a whim of some capricious passengers, but an important vitality for everyone who even becomes a member of a small «friendly team»: on the plane, train, metro, bus, tram and trolleybus.
Try not to be in close proximity to people of obviously asocial species. Not only the heavy smell of the unwashed body and casual hair, traces of combs and sprues on their hands and face, the scalp can cause your temporary discomfort. Lice, ticks, skin causative agents are able to easily move on your skin, and the pathogen of tuberculosis can easily penetrate your lungs.
In the trains, a well-known danger represents not only a toilet, but also poorly washed or not a basic bed linen, especially if it is, as it often happens, wet.
Public Toilet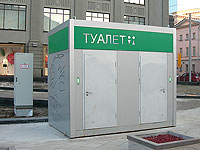 Status of the toilet — Indicator of the level of public consciousness, educational and educational. However, the public toilet often not only does not bring «relief», but on the contrary, leaves the saddest and sometimes sometimes «Painful» memories.
And the point is not even that disappointment bring the interior and purity of the air, but in the fact that the whole range of pathogenic microbes lies in the visitor to the toilet. Here you can meet the pathogens of herpes, scabies, pediculosis, papillomas, depriving. Public toilets are sisha with intestinal infections, such as hepatitis A, enteritis, enterocolitis, dysentery.
It is worth considering that the danger is lighted not only in the toilet, but also on the handles of the doors, walls, cranes, from which water splashes, and drops settle around. When washed off, these drops with a huge number of pathogens are easily spread throughout the room and also easily enter clothing and things. A significant number of pathogenic microbes accumulates in automatic dryers and then with air flows applies to the toilet room.
Hygienists' specialists in order to avoid infection with intestinal infections, recommend using paper towels, avoiding touches to walls, cranes and door handles without the help of napkins.
Separate conversation deserve the skills of using the toilet in the public toilet. Toilet paper should serve the widest service and be sure to be used to wipe the seating of the toilet. Teach children not to put things on the floor, use toilet paper and hygienic wet napkins. So you will be able to protect yourself from pathogens microbes.
Catering
Public food has always been used and enjoys wide demand, starting with medieval Harcheven and ending with modern luxury restaurants. Unfortunately, these public places, which, by definition, should bring people joy and enjoyment, very often become hotels and the cause of food toxicoinfection, hepatitis A, salmonellosis and other types of poisoning.
The source of infection in public catering places become dirty dishes, poorly washed vegetables and fruits, expired products or infected with pathogenic microorganisms. Products — Excellent reproduction medium bacteria. Famous catering enterprises of catering are mugs, cockroaches and even mice — It is they become carriers of pathogens of serious infectious diseases.
Another point that is a serious threat to public health, — non-compliance with the sanitary and hygienic regime by catering by catering. Very often a banal phrase «Mix the hands more often» It concerns exactly those who are located in the kitchen near the products and a stove, on which culinary delights are boiled and hot, because hepatitis A — this is a disease of dirty hands. Intestinal infection, as well as a person, loves sweet fruits, salads, cream desserts, meat or vegetable slicing, especially cooked a few hours ago and put up for sale in an open form.
Only conscientiousness of employees, sanitary control and hygienic regime can save visitors from intestinal infections and mass infection.
Learn yourself and explain to children that it is worthwhile to beware of prepared in advance products exhibited without refrigerator in public catering.