Gallstone disease (GSD) - a disease inwhich are formed in the gall bladder stones (calculi) consisting of bile salts, cholesterol and colorant - bilirubin. In medicine emit 3 types of stones: cholesterol, pigment, and mixed. So begins gallstones (cholelithiasis) - a fairly common ailment these days.
Sometimes occurs after eating bitterness in the mouth, andheaviness in the right upper quadrant. This unpleasant phenomenon is often spontaneously resolve, and patient, tired of cases the woman does not give them much importance. But this is the time!
Gallstone disease (GSD) - a disease inwhich are formed in the gall bladder stones (calculi) consisting of bile salts, cholesterol and colorant - bilirubin. In medicine emit 3 types of stones: cholesterol, pigment, and mixed. So begins gallstones (cholelithiasis) - a fairly common ailment these days.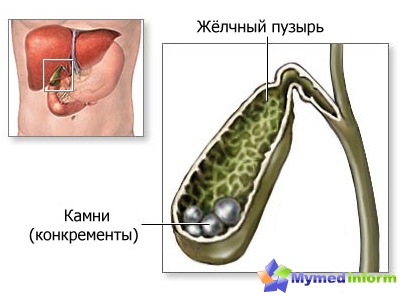 Most recently suffered from gallstonesmostly elderly people, but in recent decades the disease is strongly rejuvenated and now often gallstones disturbed young 20-year-old girls.
For the first time learned about this disease in ancient times,it was then that the stones used in the form of jewelry, as well as for all kinds of ceremonies. The cause of stones: the increase of cholesterol in the bile excretion and shortness of most bile from the gall bladder. In 1882, the first operation to remove the gallbladder has been made, and in Russia, this operation was carried out only in 1889, a great surgeon Kossinskim YF Since then, it took many years and treatments have changed considerably for the better.
Causes of disease
If we talk about those who are often illthis disease, women predominate here. Why? Because women lithogenic bile is much higher than that of men. Lithogenicity - a term that came to us in the 60s of the English-language literature, which literally means "producing a stone."
Pregnancy in women it is one of the causes of gallstones. This is due to the fact that estriol - the main estrogen, located at pregnant womenCan cause the production of lithogenic bile.
Also, doctors say that the cause of gallstones in women is the use of oral contraceptives. Therefore, contraceptives should be used in extreme cases and only on prescription.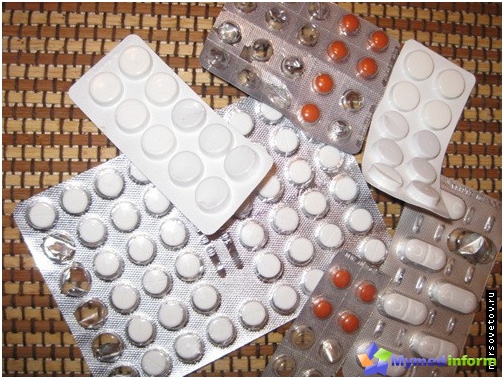 Obesity - one of the reasons for GSD. People who abuse food, increased cholesterol, which contributes to the development of stones in the gall bladder and ducts.
Sedentary lifestyleAnd sedentary work. To avoid the disease, our site encourages to walk more often in their free time. Do not be lazy, go on foot a couple of stops after work. Do not rush to press the call of the elevator, staircases overcome with joy and then the probability of the disease will be reduced significantly.
malnutrition. Starvation. Rapid weight loss. For example, say that the food culture in the country of the rising sun has always been at a high level. And now, if we take the figures, it is in Japan, the percentage of gallstone disease is the lowest.
symptoms
This disease develops very slowly andgradually. Over the years, you feel a little bitter taste in the mouth, heaviness in the right upper quadrant after eating, especially after eating fatty foods, fried meat, smoked, salted, pickled food or wine. In the future, there are hepatic colic, nausea, vomiting, flatulence ...
No need to hesitate! As soon as the first symptoms, you should immediately consult a doctor and undergo completely painless ultrasonographyIn which it is found out already, there are stones in theyour gallbladder or not - the so-called kamnenositelstvo. At the time of our site without fail recommended excluded from the diet foods that hinder the work of your liver: fat (especially animal), butter, sugar, starch, fried foods, dairy products (such as yogurt and cheese), foods rich in cholesterol (eggs, liver, sausages, eggs, mutton, etc.).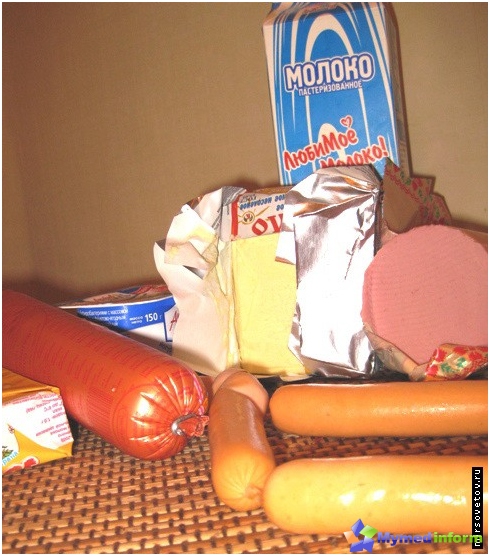 Relieving the pain of gallstone attackdisease will help a hot compress: to heat 3 tbsp. spoon of camphor oil. Moisten them a piece of fabric, distributed evenly over the entire surface. Put on the area of ​​the gall bladder.
After some time, the pain should go away, but it is best to immediately consult your doctor. Do not wait for the weather to the sea.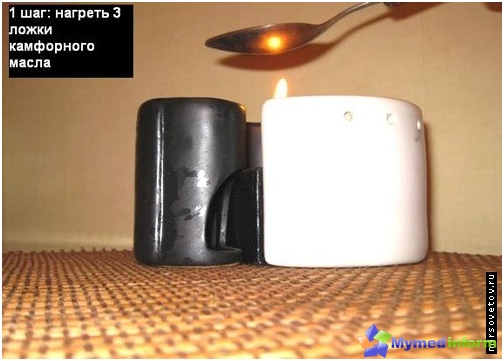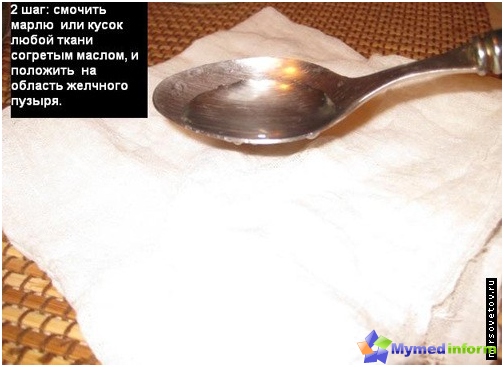 Treatment of gallstone disease
Currently available drugs fordissolving gallstones are very expensive and require long-term continuous reception. After his graduation concretions will be formed again, as it does not eliminate the cause of stone formation - a violation of cholesterol metabolism, biliary tract infections, and others.
In addition, drug treatment drugsdissolving the stones is effective in only half of cases, patients with so-called roentgen stones (invisible under X-ray examination). It does not give results when pigment stones with a diameter greater than 1.5 cm, and calcified (rentgenopozitivnyh).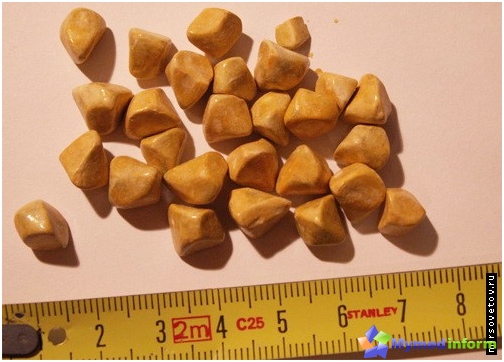 Do not be afraid of the operation! The only radical way to treat gallstones is to remove the gall bladder of the patient. Currently we developed a special technique of laparoscopic surgery (surgery performed through a simple puncture of the abdominal wall) under local anesthesia. It is low-traumatic surgery, and the patient may have to get up to-day operations. Also important cosmetic effect - the absence of seams on the body. Especially this question excites the girls, because nobody wants to read his body past illnesses and operations.
After removal of the gallbladder, you quietlyYou will be able to return to normal life and virtually no stick to the diet. Pity just about anything! Bubble, full of stones, no longer performs its function. So why should your body so full of ballast stones.
Take the best prevention! It would be nice to drink regularly supernatant beet juice with radish (1: 1) in the morning, on an empty stomach, 30 ml (glass). There should also be a general hygienic regimen, proper diet, elimination of bile stasis by means of choleretic drugs. That, dear readers, now you know what gallstones, why it happens and how you can try to avoid it.