Today there are a wide variety of diets. Among them, recently took the weight loss with the help of oranges. This is not surprising. For orange usefulness is undeniable.
As part of the orange has a rather largeamount of various vitamins and minerals. Most of all, of course, it vitamin C. This vitamin is an antioxidant, which means that is indispensable in the fight against free radicals, which can threaten human cancers. We know that anti-oxidants also slow down the aging process. In addition, an orange contains vitamin A, vitamin B, phosphorus, calcium, zinc, potassium.
Why orange?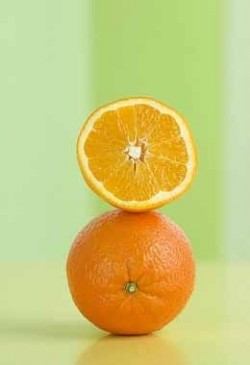 Because of these properties is useful in the orangeas the prevention of cardiovascular diseases, liver diseases. Orange has antibacterial properties. Also, these useful citrus help to bring the body of harmful toxins and human wastes.
In addition, oranges contain a verynutrients, which are called limonoids. According to scientists, these substances are natural medicines that do not allow malignant cells to multiply. And their action is more powerful than that of modern drugs. Furthermore, these substances help maintain vascular elasticity, and is known to affect the condition of vessels directly on the heart. Also in these citrus contains folic acid. It is useful for the health of the skin and the whole organism.
Today, there are a few basickinds of "orange" diet. Tell readers our website more about each of them. And, of course, do not leave without attention to the advantages and disadvantages of each option slimming. So, let's begin!
Orange diet for a week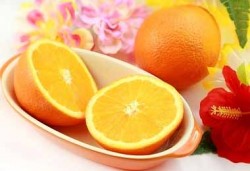 This rapid diet can help you losetwo to four kilograms. The main thing that you did not have allergic reactions to citrus. An exemplary embodiment of this diet menu can be as follows. In the first two days of 3 eat an orange, 100 grams of dietary bread, hard cheese in an amount of 100 grams and one egg. The amount of food intake can be selected independently. On the third day, we eat a couple of oranges, 100 grams of chicken boiled and drink half a glass of milk.
Pros.
This is a fairly short diet, which has a very varied menu. So you will not go hungry.
Minuses.
As is the case with any orange this dietdiet recommended to start only when there is certainty that there is no allergy to citrus fruits. In addition, this method of weight loss is not suitable for people suffering from certain gastrointestinal diseases. Therefore, before you start a diet it is necessary to seek advice from a specialist. If you have no contraindications, you can use this diet and get good results.
Orange diet for 3 weeks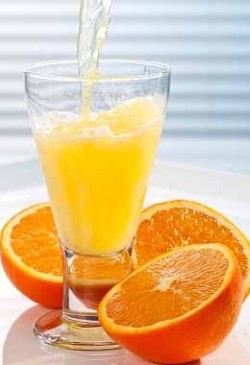 There are only two versions of the orange diet,which are designed for three weeks. The first version of such a strict diet means food for 5 days and the subsequent relief within 2 days. With this option, for 3 weeks, you can lose about 10 kilograms.
So, proceed directly to the diet. Just how useful oranges, you can read above. Here we will mention only a little bit about the benefits of eggs. For example, eggs are rich in proteins, carbohydrates and fats. Additionally, eggs are saturated fats, natural sugars. However, the egg product is very heavy and contain cholesterol.
First menu option orange diet can be like this. Within 5 days, breakfast will consist of oranges, crackers and tea or coffee without sugar. The rest of the meals may look something like this.
First day. Lunch will be orange, a boiled egg, a pair of crackers, a couple of cups of yogurt or kefir. For dinner - a couple of boiled eggs, lettuce, tomatoes and steam crackers.
Second day. Lunch will be orange, a boiled egg, a pair of crackers, a couple of cups of yogurt or kefir. At dinner - orange, tomato, beef, toast and a cup of yogurt.
The third day. Lunch will be orange, a boiled egg, a pair of crackers, a couple of cups of yogurt or kefir. For dinner - orange, lean meat, toast and a cup of yogurt.
Fourth day. For lunch, we eat a small portion of low-fat cottage cheese, tomato, pickled cucumber and bread. For dinner, we have beef, an apple, a couple of tomatoes and bread.
Fifth day. For dinner - lean fish, lettuce, tomato, toast and a cup of yogurt or a cup of yogurt can be. For dinner - tomato, boiled egg, and a few lettuce leaves.
During the sixth and seventh days you can eatthe way you want. The main thing is not to overeat, and eat small portions. Multiplicity meal - 5 times a day. It is desirable to avoid the consumption of confectionery products, fatty foods, smoked meats. Do not forget to include in the diet of fruits and vegetables. Fish and meat, it is desirable to cook for a couple. The menu is allowed to periodically replace the orange grapefruit, toast and toast can be replaced. With regard to the yogurt and kefir, they should be low-fat. It is recommended to drink green tea and non-carbonated mineral water.
second embodiment three-week diet orange with littleLabour resets 15 kilograms and more. This version of the diet is pretty tough and quite harmful, and its menu is no different variety. For this reason, before starting this diet think of a few times, if you are willing to risk your health, and be sure to consult your doctor. In particular, it is worth doing if you have problems with the gastrointestinal tract.
Menu every week of the diet may be as follows.
First week. Every day, eat a kilogram of oranges, a couple of boiled eggs. All washed down with a couple of liters of still mineral water.
The second week. Every day this week, we eat a kilogram of oranges, cereal without added salt and drink a couple of liters of water. Kashi can be eaten in unlimited quantities.
The third week. This week, we eat one kilogram of oranges on a daily basis and in unlimited quantities - all fresh fruits and vegetables. You can also boiled.
Pros.
Diet losing weight provides some good results in getting rid of excess weight.
Minuses.
This diet is pretty tough, soIt requires consulting a doctor before using it, just like any other diet. Not suitable for people allergic to citrus. Usually this manifests itself in the first two days of the diet - may appear rash and pruritus. When these symptoms are better to choose another diet.
General recommendations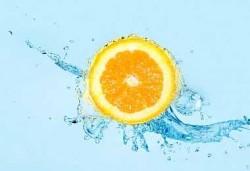 Orange diet can actually givegood results, but before you use it, you need to become familiar with its contraindications and be sure that you do not. In particular, you should know that so many oranges can sustain, not every body. Therefore, this diet in sensitive individuals cause allergic reactions. If a rash, itching and various rashes, you should immediately stop using the diet. Furthermore, the use of diet can cause gastrointestinal disorder. This is mainly due to the impact of the mucous limonoids and vitamin C. In particular, should be attentive to people who have chronic diseases of the stomach, liver or bowel.