Daily care of oral hygiene -an essential "ritual" every human life. In an effort to support and maintain healthy teeth and gums as long as possible, we often buy expensive toothbrushes, paste, without paying attention to their composition. Recent studies have shown that not all toothpastes are equally useful. For example, many contain triclosan toothpaste substance that kills not only harmful oral bacteria but also beneficial intestinal bacteria.
Content
---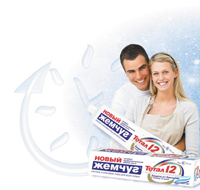 Caring for the health of its customers, the company"Neva cosmetics" has released an innovative toothpaste "New Pearl Total 12 + Gentle Whitening", containing a patented ingredient Optafresh®. Functionally, the new development is the equivalent replacement triclosan: provides clinically proven
twelve protection
from the bacteria that cause bad breath,It contributes to maintaining fresh breath and prevents the enamel from the harmful acids. Complex Optafresh® fundamental difference lies in the fact that it has a highly selective antimicrobial activity and is active against intestinal bacteria and other microorganisms. The effectiveness of daily use toothpaste "New Pearl Total 12" is confirmed by more than 60 clinical studies (tested more than 15,000 subjects). Data analysis confirmed the significant reduction of mouth odor as compared with the level before the application of paste. In addition, a direct comparison of all tested products showed a significantly greater reduction in organoleptically perceptible breath after applying Optafresh® concentrate compared to the market products
1
.
In addition to the unique component of toothpaste "NewPearls Total 12 "contains a special whitening complex that no peroxides and oxidants polishes dental coverage. Thus, unlike most whitening toothpastes, it has a low rate of abrasion, so does not injure the enamel.
"New Pearl Total 12" - a paste for allfamily, which can be used even by children (starting from 12 years). She struggles with the twelve problems of the teeth and gums, including the most common: the formation of tartar and plaque, gingivitis, caries. Toothpaste has a two-color (white and blue) helium-based and has a mild and refreshing taste with the addition of clove notes.
A nice bonus to the purchase of the "New Pearl Total 12+ Gentle Whitening "with a patented complex Optafresh® it will become your best price: the cost of the toothpaste on average 40% lower than the cost of pastes with identical functions.
---
1
Clinically proven
Reference: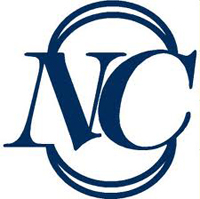 "Neva Cosmetics", celebrated in 2012 its 173-year anniversary, and today remains true to its mission of "Carry the beauty, harmony and health in the world." The range - 300 products for oral care, face and body, as well as products for washing and cleaning the house, children's cosmetics. The main priorities of the company believes high quality products to the best market peers and accessible to the general public price for products of everyday goods.
"New Pearl" - a popular brand with30-year-old, who won the trust of consumers and dentists, a large collection of high-quality toothpaste for adults and children, the quality is not inferior to leading world analogues. series of products are manufactured using modern ingredients and formulations on the basis of advanced technologies.
Toothpaste "New Pearl" to cope with anyproblems that may threaten the teeth: protect from tooth decay and gum disease, will prevent tartar and dental hypersensitivity, will give fresh breath, provide anti-bacterial and whitening effect. That is why toothpaste "New Pearl" is chosen by millions of people today, it has become a truly "national brand".