Advertising is the main trading lever, with the help of which we learn about new products in different fields of activity. Surely you drew attention to the new drug, not so long ago appeared in the pharmaceutical products market, it is white coal. What it differs from activated carbon and what is his task - let's find out.
Most of us sign such a drug like Activated carbon. It is popular with most residents of the country, as an effective means cleansing the body from toxins and slags. It costs coal cheap, so accessible to each buyer. With the advent of new, improved drug in pharmacies «White coal» - Most buyers have a lot of questions, what is the difference in light coal from the dark (classical activated carbon black) and what is his task. MirSees will help you understand this issue.
«White coal». Instructions for use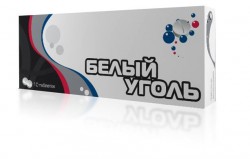 This drug is for sale in cardboard packages with inscriptions in large letters «White coal». In the package you will find 10 tablets of classic color (by 0.7 g). Another form of release is available - Powder for making medicine.
If you carefully examine the information presented for the buyer, we will learn that «White coal» - This is a powder of silicon dioxide, only purified and packaged in a convenient form.
For what is needed «White coal»? The main task of this drug is to remove toxins and slags from the body. Silicon, falling inside, dissolves and easily connects with toxins. A white silicon powder is excreted from the body naturally, clinging all toxins.
The drug is intended for the soft cleansing of the body. From disorder of digestion and poor-quality food, no one is insured, so the coal of the new generation will always be in demand.
Operating principle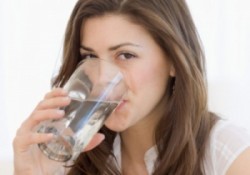 The buyer has the right to choose: to purchase a drug in tablets (in a pack of 10 pcs.) or buy a powder for making a suspension (in bottles). The cost of the drug - from 140 to 160 rubles.
Attention, 1 tablet contains silicon dioxide, microcrystalline cellulose, as well as auxiliary substances: it is starch and sugar powder. Powder bottles contain only silicon dioxide with cellulose, without additives.
Tablets can be taken to adults and children reached 14 years. One-time dose - 3 tablets 3 or 4 times during the day. Favorable reception time - in the interruptions between meals. Tablets need to drink water.
Our site will tell how to prepare a suspension:
Unscrew the cover from the bottle;
Pour directly into the bottle of boiled water (only cooled to room temperature!);
Water pour to the neck - this is 1 cup or 250 ml;
tighten the cover, trim the powder with water.
You can take children. For kids from 12 months, one-time dose is 1 measuring cap; For children who have reached 7 years old - 2 caps several times a day, but not more than 4 times.
One-year-old kids and children under 7 years old need to breed the drug in such proportions:
1-2 years (the average weight of the child is 9-12 kg) - 2 hours. L. powder (without a slide), giving half a cap of the finished suspension;
3-4 years old (weight of the child from 14 to 16 kg) - we divorce 1 st. L. powder, give 1 dimensional cap;
5-6 years (weight 18-20 kg) - we divor the 2 st. L., You can give 1.5 cap of the finished suspension;
7-year-old children and older (weight from 20 kg and more) can be breed 2. L. White coal powder with a slide, give 2 dimensional cap - this is a single dose.
In 1 cap contained 1.2 g of the main active substance, and in 1 h. L. (without a slide) - 0.3 g, in the dining room - 0.9 g. Dosage should appoint a attending physician, based on the individual characteristics of the patient and the nature of the disease.
In what cases should be taken «White coal»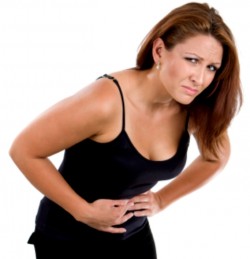 Do not everyone know that it is possible to take the drug in preventive purposes, as well as to improve the condition in case of such diseases:
Food poisoning (poor-quality food, alcohol intoxication, consumption of inedible mushrooms);
Intestinal infections in the aggravation stage;
stomach upset;
when infected with helminths;
allergy;
Liver and kidney disease;
hepatitis (all forms, including viral);
dermatitis.
Recommended as a biodowder to the main daily diet to replenish the reserves of food fibers and improve the work of the intestine and the stomach. The daily rate of food fibers for an adult is up to 3.2 g (minimum - 1.8 g).
Take the drug during the nursery of the child and breastfeeding is extremely undesirable. In addition, it is forbidden to take white coal tablets with children under 14 years old, people suffering from diseases of the stomach and intestines (peptic illness, aggravation of the 12-russian intestine, ulcers on the intestinal mucosa, Intestinal obstruction and bleeding).
Overdose has not been identified.
Recommendations for application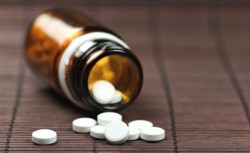 Before drinking a tablet of white coal, it is advisable to get a consultation of a specialist. Remember that this drug is not used to treat severe diseases, so do not count on the instantaneous effect and improvement.
Take pills or ready suspension resolved 1 hour after meals, but not earlier. If you crush the tablet into the powder or december it, the effectiveness of the main active substance rises by 2 times. Chew and grind tablets not necessarily.
Attention, information for people, patients diabetes: in 1 tablet contains 0.26 g of sucrose.
Storage conditions
Keep «White coal» need in a dark place protected from direct sunlight. The best place - on the shelf in the closet. Optimal storage temperature - from 0 ° C to + 25 ° C. The shelf life of the drug is 3 years or 36 months.
Do not self-medicate, not to harm your body. be healthy!