Gynecologists are united in the opinion that the hygiene of delicate places should be taken care at any age. At each age stage, women occur certain changes on the hormonal level, biorhythms change. These and many other factors affect the state of vaginal microflora.
Content
---

Originally from childhood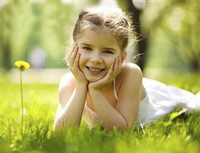 The mucous membrane of the girl's vagina is very sensitive, has a small resistance to infections, so it is important from an early age to maintain genitals in extremely purity. In case of non-compliance with hygiene, vulvit can develop. In no case can not be used to arrange an alkaline soap, solutions of soda and antiseptics.

Active period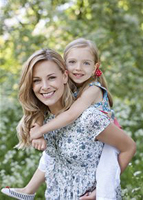 With the onset of the first menstruation, and then with the beginning of sex life, the female microflora changes. The use of contraceptives imposes its imprint on the hormonal background.
It is during this period that the woman's body is actively preparing for pregnancy and childbirth. Intimate microflora should be healthy so that the future mother does not experience unnecessary problems after the birth of a child.
Gynecologists recommend applying special means for intimate hygiene, choose only comfortable underwear from natural fabrics. Do not abuse douching, only because you advised to my friend. This procedure is especially dangerous during menstruation, because it may cause an imbalance of an acidic environment that protects the genitals from pathogenic microorganisms. Drying should be carried out only on the recommendation of the doctor.

Life after forty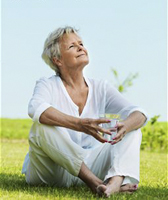 As you know, after forty, many women are subject to changes in the functions of nervous and endocrine systems, changes in the anatomy of genital organs.
Intimate female hygiene during the period of Klimaks is associated with the aforementioned factors. Different women climax causes various sensations. Mood swings, increased pressure and sweating – All this brings special discomfort.
The state of the vaginal microflora also changes, some women may experience dry or itch. Council one – take a shower regularly and keep genitals clean.
Better to give preference to cotton or linen linen. With the appearance of itching and discomfort, be sure to contact the gynecologist. In general, we, women, should visit it at least twice a year. It is after forty that the risk of various diseases of the genital organs increases and exacerbation of chronic diseases.