What is scleroderma? What are the current treatments for scleroderma? Answers to questions can be found in the article.
Content
scleroderma
Scleroderma - a disease in which theConnective tissue is affected. This is manifested, as a rule, in the form of seals. Reasons for scleroderma so far not been fully established. By precipitating factors ranked as stress factors, acute and chronic infectious diseases, physical irritation (cooling, vibration, ionizing radiation), chemical substances (vaccines, serums). At the heart of the development of scleroderma, a key role is played by functional disorders of fibroblasts and other cells kollagenoobrazuyuschih. Of particular importance are the autoimmune response to collagen. It is believed that multiple endocrine, metabolic, neurological, genetic, pathological influences, combined with the damaging influence of external factors contribute to the formation of pathological changes in the connective tissue system, not only the skin and blood vessels, and internal organs.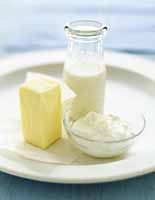 Scleroderma is subdivided into focal and systemic scleroderma. For localized scleroderma characterized by the formation of a small number of roundishlesions. Outbreaks in its development through three stages: stains, plaque, atrophy. Disease begins quietly, with the appearance of one or more of lilac-pink, rounded or oval patches of various sizes. Gradually the center spot fades and begins to thicken. The lesion is gradually turning into a very dense plaque yellowish-white in color with a smooth shiny surface. Hair fall plaques, drawing anti-aliased, and sebaceous excretions flow terminated. Then gradually the affected area will atrophy and sinks. The disease is more common in young and middle-aged women. Linear scleroderma is usually observed in children.
systemic scleroderma It occurs after trauma, stress,hypothermia. It begins, as a rule, with general malaise, chills, muscle aches, fever, severe fatigue. In the future, the process is characterized by a universal lesions of the skin and also passes through three stages. By acquiring a yellowish-grayish color as the disease progresses, the skin color. Then the skin becomes woody, motionless. The skin surface appears smooth, shiny, resembles ivory. The face becomes masklike, facial expressions and movements are difficult. It may also be difficult to breath. Later gradually atrophied muscles, tendons, bones and nails.
scleroderma Treatment
Treatment depends on the stage of the disease. In the presence of an inflammatory process required antibiotic treatment. The swelling stage preparations of hyaluronidase are used. Appointed vitamins B, PP vitamins, vitamins A, C, E. In the diffuse skin lesions appointed corticosteroids, sometimes in combination with cytostatic agents. Commonly used methods of physical therapy: ultrasound, diathermy, electrophoresis, laser and magnetic therapy, phonophoresis with Lydasum, potassium iodide, paraffin baths, azakeritom treatment, mud, hydrogen sulphide and radon baths. External treatment is the use of ointments and creams protivoliticheskimi enzymes (trypsin, chymotrypsin) with dimiksidom, vasoactive agents, hormonal agents.