Sometimes a man is tasty and nourishing meal, butafter a while his intestines suddenly begins to "rebel." And seen this "riot" heaviness in the abdomen, discomfort, nausea, flatulence, cramps and sometimes diarrhea. If these symptoms are caused by disorders of motor activity of the gastrointestinal tract, it will help to stop their drug Trimedat.
General information about the preparation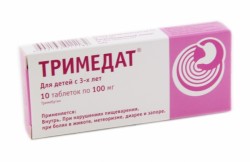 Trimedat able to adjust the intensityintestinal motility motor, it can change the rate at which the wad moves chewed in the mouth of food from the esophagus to the large intestine.
The drug is called "Trimedat" makesSouth Korean pharmaceutical company. And if the package says "Trimedat Valenta", it means that the cycle of production and packaging of the drug carried a Russian pharmaceutical company "Valenta Pharmaceuticals." At first, this domestic company engaged only to packaging of the drug, but in 2014 all the stages of production of steel carried out in Russia. Further in the text, our site will use a more concise name of the medicine - Trimedat. Packaging made on 10,20 and 30 tablets. Only they can be of different dosage - 100 and 200 mg of active substance called trimebutine.
In addition it is and tablets excipients lactose, colloidal silicon dioxide, magnesium stearate, talc, corn starch. Domestic pills contain more povidone.
At Valium pill form and colorwhite. On one side embossed symbol consisting of two letters «TM». Above and below these letters are placed in a line of three triangles on the other side of the two intersecting lines (risk), which is typical for dosages of 100 mg. If the dosage of 200 mg, ie differences: these pills are round shaped, biconvex, also white, on one side of the two droplet element embossed, and on the other side, there is one line (hazard).
Tablets entering the pharmacy companies from"Valenta Pharmaceuticals" are somewhat different. And it does not depend on their dosage. They are round, Valium shape, white in color. If the active substance in a tablet of 100 mg, on that one of its sides has one chamfered and the other - two intersecting risks.
If the tablet 200 mg of the active component, on one of its side chamfer and on the other - only one risk.
pharmachologic effect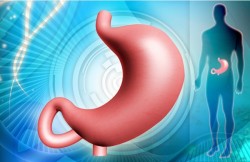 This drug is recommended by doctors at:
irritable bowel syndrome, where the patient concerned spasms, pain, cramps, bloating, diarrhea or delay defecation;
paralytic ileus, the case after surgery on the intestines;
GERD (gastroesophageal referred to in abbreviated form as reflux disease;
dyspeptic symptoms, arising due todisorders of the digestive tract and associated with impaired motility of the intestinal muscles (such as discomfort and abdominal pain, early satiety, bloating in the abdomen, swallowing of air while chewing);
digestive disorders, accompanying various diseases of the digestive system;
Dyspepsia in children (bloating, cramps, nausea, Retching, violations of the chair).
Trimedat can be assigned to endoscopic or radiographic examinations gastrointestinal tract.
How to apply Trimedat?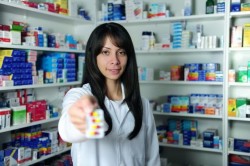 These pills are taken 15-30 minutes before a meal as a whole, rather drink the medicine with water (its amount, usually up to 150 ml).
If you forget to drink before a meal preparation, thedo it within 20 minutes after a meal. If concerned about cramps and spasms, the drug must be taken when they are incurred, regardless of diet.
Most often, doctors make such appointments on the dose:
Adults and adolescents, aged more than 12 years - three times a day by 200 (or 100 mg).
Children from 6 to 11 years - is also a three-time reception per day by 50 mg (better to buy the drug at a dose of 100 mg, and give the child half a tablet).
Children from 3 to 6 years enough to give 25 mg (fourth part is a tablet containing 100 mg of active compound) is also three times a day.
Duration Hour Trimedat tabletsIt depends on the diagnosis of the doctor, and the patient's state of health. Moreover, in certain diseases physician during treatment can reduce the dosage of the drug. In chronic diseases (eg, GERD, cholecystitis, Ulcers) are usually taken medicine coursesfollowed between the two, three-month interruption. Children with burping, colic and other dyspeptic phenomena give medication for several days, having achieved what indigestion symptoms go away. MirSovetov noted that the phenomenon of dyspepsia in children can occur for various reasons. For example, when overeating, use of new, unusual products for the body, large amounts of carbonated beverages, by changing climate or nervous tension, feelings. Useful Trimedat can suddenly, both children and adults. Thus one package is always advisable to have in their home or "camp" kit.
When will the survey, it is enough to take a pill Trimedat once or twice before the visit to the doctor.
This tool is permissible to combine andother drugs that are indicated for treatment of diseases. The effects on the nervous system Trimedat does not have, so you can drive a car, other mechanisms.
About side effects and contraindications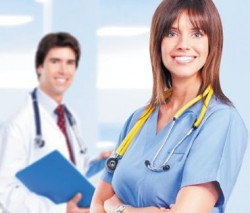 The manufacturer warns that pregnantwomen (especially in the first trimester) Trimedat better not to apply. And this is connected with the fact that the studies showing how the medication may affect the fetus have not been conducted in pregnant women. No data, no matter whether the penetration of the active substance Trimedata into breast milk. Therefore, during the lactation period of this facility is necessary to abstain.
There are other contraindications have tablet Trimedat:
Allergy the active substance or formulation auxiliaries.
Age of the child less than three years. Moreover, the South Korean company says even recommendations in its instructions that the dosage form is allowed to apply to children who are over 12 or more years.
Lactose intolerance, lactase deficiency, glucose-galactose malabsorption.
We warn our website and about the side effects that have been observed in some patients in a few cases:
unpleasant taste or dry mouth;
skin rashes;
fatigue, drowsiness;
urinary retention;
anxiety, headache;
diarrhea or constipation.
Advantages Trimedata - the ability to normalizemotility intestine. The drug enhances or reduces the activity of smooth muscle, causing the person gets rid of the unpleasant symptoms associated with digestive problems.