Lean diet is becoming increasingly popular amongdreaming of a slender body. It was invented by American nutritionists for those who have a very large weight, but gradually it began to stick to even those who have little hateful kilos, because the important thing is what it attracts - it is a good result in the short term.
Pros and cons of diet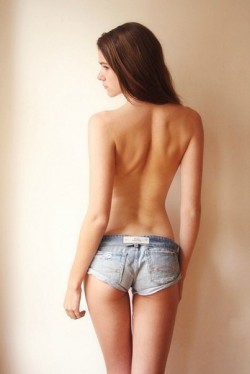 The essence of lean diet - in low calorieproducts that are allowed to use them in small quantities. Immediately I must say that nutritionists is a hard limit supply does not approve. Therefore, our website we recommend that you "test" to consult a good specialist, so as not to harm health.
In the early days of the diet is a breakdown, the declineperformance, a bad mood due to the fact that blood glucose will cease to act. And it feels normal only when the body gets used to the new way of power or when he returns old. In order for the body to stress was not too flawed, it is necessary at this time to take vitamins, they make up the necessary balance of nutrients in the body. But sports, and any other types of active work properly will be postponed until better times. It should be the other way around, to be in the most peaceful state, and listen carefully to their well-being.
Pros lean diet:
Efficiency.
Low budget.
No need to count calories.
It does not require complex preparation of dishes.
The availability of products for all.
Cons lean diet:
Extreme weight loss can adversely affect the functioning of the gastrointestinal tract.
Obsessive hunger.
There are contraindications, it is - chronic and acute diseases, childbearing and breastfeeding.
The maximum duration of the diet - 20 daysit if you need to lose about 12 kg. When about 7 kg, you will need to hold out for a week. Of course, this calculation is not accurate, each weight out differently. The most important thing is to stop in time if felt deterioration, if there was nausea, Dizziness, pain, the diet should be stopped.
Menu lean diet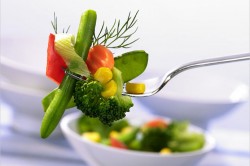 The most significant drawback to this option supply that with such a small amount of food and the variety of products, it is slowing down metabolism in the human body. In addition to other unpleasant effects on human health, that factor can trigger that immediately after the diet weight again soon come back, and maybe also taking with him a couple of extra kilos for the future. To avoid this, you need to go right out of the diet.
After the last day of the diet should start withlight and low-calorie soups, gradually adding to them a spoonful of stewed vegetables, then you can add a little low-fat fish and dairy products. Remember that you need to eat very small portions, starting with half a glass, because of the diet your stomach will pull together and stretch it unprofitable to you, because right now you will begin to load in small portions, and your body will do a minimum of excess fat.
The amount of salt, too, need to be reduced. It will hold up in the body of water, why will not only overweight but also swelling. Speaking of water, it is necessary to continue to drink in large quantities. During the diet your body will get used to a lot of liquid, not trim it, the water not only cleanses the body, but also accelerates the metabolism, which is just necessary after leaving the diet. The ideal would be if the "hunger strike" will be the impetus for the correct way of eating - there are small portions of diet food and drink plenty of fluids, in this case, the weight itself is normalized and do not need to pace yourself a hunger strike.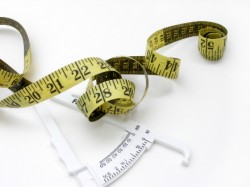 Reviews of lean diet rather contradictory: some captivating that the result is still there, how hard it is not to sit still, but will leave kilograms. Other people notice that the deteriorated state of health - began losing his hair, skin deteriorated, there was a depression. In addition, proper, healthy eating is very significant effect on the immune system, so this starvation diet is fraught with the development and exacerbation of many diseases. And if you do decide to try, keep "abreast of" both literally and figuratively.