Advertising - is the main trading arm, with the help ofwhich we learn about the innovations in the different fields of activity. Surely you've noticed the new drug, not so long ago appeared on the market of pharmaceutical products, this white charcoal. How is it different from the activated carbon and what is his problem - let's find out.
Most of us are familiar with this drug as Activated carbon. It is popular in mostinhabitants of the country, as an effective means of cleansing the body of toxins and impurities. It is worth inexpensive coal, so available to each customer. With the advent of new pharmacies, improved formulation - "White coal" - the majority of customers a lot of questions, the difference between light from dark charcoal (classical activated carbon black) and what are its objectives. MirSovetov will help you to understand this question.
"White coal". Instructions for use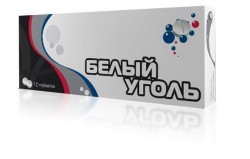 Sale of this drug in cartons withsign in large letters "White Coal". In the package you will find 10 classic color tablets (0.7 g). The sale represented another form of release - powder for medication.
If you examine the information provided by the buyer, we learn that the "White Coal" - a silica powder, only cleaned and packaged in a convenient form for admission.
Why do we need "white coal"? The main objective of this drug - rid the body of toxins and wastes. Silicon, getting inside, and dissolves readily combines with toxins. Displays white silica powder from the body naturally, a meshing of all the toxins.
The drug is designed to gently cleanse the body. From digestive disorders and poor-quality food it is not perfect, so a new generation of coal will always be in demand.
Operating principle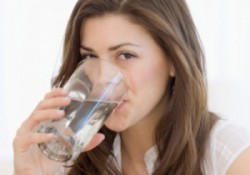 The buyer has a choice: to buy the drug in tablets (in a package of 10 pcs.) Or buy a powder for suspension (in bottles). The cost of the drug - from 140 to 160 rubles.
Attention: 1 tablet contains silicasilica, microcrystalline cellulose, and auxiliary substances: starch is powdered sugar. Vials with powder contains only silica and cellulose without additives.
The tablets can be taken by adults and children,under 14 years old. Single dose - 3 tablets 3 or 4 times throughout the day. Suitable the reception - in between meals. Tablets need to be sure to drink water.
our site will tell you how to prepare a suspension:
unscrew the cap from the bottle;
Pour directly into the bottle boiled water (only cooled down to room temperature!);
Pour water up to the neck - is 1 cup or 250 ml;
screw cap, a good shake powder with water.
You can take the children. For kids from 12 months single dose of 1 capful; for children who have reached the age of 7 - 2 of the cap several times a day, but not more than 4 times.
Year-old kid, and children under 7 years need to dilute the drug in such proportions:
1-2 years (the average weight of a child 9-12 kg) - 2 tsp.. powder (no slides), give half a cap on the finished suspension;
3-4 years old (child's weight from 14 to 16 kg) - 1 tbsp breed. l. powder, give a 1-dimensional cap;
5-6 years (weight 18-20 kg) - 2 tablespoons breed. . L, 1.5 can give suspensions ready cap;
7-year-old children and older (from 20 kg weight, and more) can be diluted with 2 tbsp. l. White powder coal with a slide, give the 2-dimensional cap - a single dose.
The cap contains a 1 1.2 g of the main active ingredient, and 1 hr. L. (No slides) - 0.3 g, in the dining room - 0.9, the dosage must appoint a physician based on the individual characteristics of the patient and the nature of the disease.
In some cases, you need to take, "White Coal"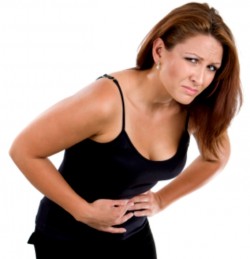 Not everyone knows that you can take the drug as a preventive measure, as well as to ameliorate such diseases:
food poisoning (poor-quality food, alcohol intoxication, use of inedible mushrooms);
intestinal infections in the acute stage;
stomach upset;
when infected with worms;
allergy;
liver and kidney disease;
Hepatitis (all forms, including a virus);
dermatitis.
It is recommended as a supplement to the maindaily diet in order to replenish stocks of dietary fiber and improve bowel function and stomach. Daily norm of dietary fiber for an adult human amounts to 3.2 g (minimum - 1.8 g).
Taking the drug during childbearing andlactation highly undesirable. In addition, it is prohibited to take the White charcoal tablets to children under 14 years, people suffering from diseases of the stomach and intestines (peptic ulcer disease, exacerbation of 12 duodenal ulcer, ulcers of the intestinal mucosa, ileus and bleeding).
An overdose have been identified.
Recommended Use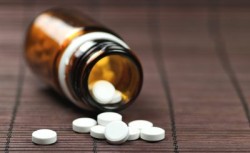 Before you take a pill of white carbon,it is desirable to obtain professional advice. Remember that this drug is not used for the treatment of serious diseases, so you should not rely on the instant effect and improvement.
Take the pill or the final suspensionpermitted after 1 hour after meals, but not earlier. If the tablet is crushed into a powder or chew it, the effectiveness of the main active ingredient is increased by 2 times. Chew and grind the tablets are not necessary.
Important information for people with diabetes: 1 tablet contains 0.26 g of sucrose.
Storage conditions
Store "White coal" should be in a dark place,protected from direct sunlight. Best place - on a shelf in the closet. The optimum temperature for storage - from 0 ° C to + 25 ° C. Shelf-life of the drug - 3 years or 36 months.
Do not self, not to harm your body. Be healthy!