For several years, patients suffering fromulcers of the stomach or duodenum 12, among the many drugs prescribed to treat Omez. Today our site readers will learn about the composition of the drug, its therapeutic properties, dosage, contraindications and possible side effects.
General information about the preparation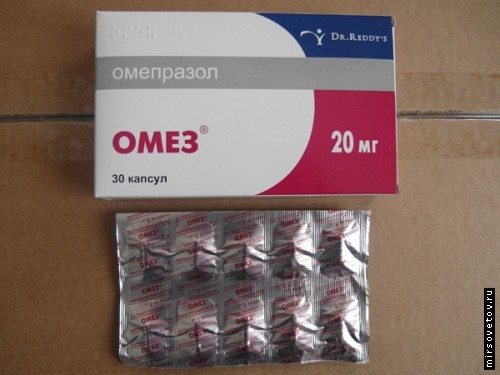 The eighties of the last centurygastroenterology were marked by two very important and significant events in the future to change the look of doctors on the emergence and development of ulcerative processes in the digestive tract, vnёsshimi changes in the principles of their treatment. First, Australian researchers Warren J. and Marshall B. in 1983 discovered the infection Helicobacter pylori (in Latin - Helicobacter pylori), playing one of the dominant role in the development of peptic ulcer disease. Secondly, the Swedish scientists have managed to create omeprazole, which was ascribed to the group of proton pump inhibitors. Thus, omeprazole is the first representative of the class of antisecretory funds, which are benzimidazole derivatives. The main properties of omeprazole inhibition is considered acid-forming function of the stomach in which the oppressed one of intracellular enzymes, often called medical proton pump (or intracellular pump). That's because the drug inhibits the production (elaboration) of hydrochloric acid. Numerous tests have also shown that omeprazole helps suppress the vital activity of Helicobacter pylori.
In 1990 omeprazole he became known in Russia. First, the Swedish company has registered it under the trade name "Losek". And in our country, too, were quickly confirmed by the anti-ulcer (antiultserogennye) properties of the drug. However, "Losek" cost of the drug was very high for Russian patients. And more popular in our country soon received a drug called "Omez" manufactured by Indian manufacturers. This is a synonym for "Loseka" active substance have the same - omeprazole. Many years of use in gastroenterology omez confirmed that the drug is very effective in the treatment of peptic ulcer. The healing of ulcers, pain relief goes much faster than previously used in the appointment of histamine receptor blockers, such as ranitidine.
So Omez produced in gelatin capsuleswhich are soluble in the intestines. The active substance of each capsule - omeprazole. The dose can be 10, 20 and 40 mg. This small granules white or slightly yellowish, placed in capsules.
If the dose of 10 mg per capsule, the body yellow, cap light purple, is labeled "Omez 10", made with black.
From the excipients used: mannitol, crospovidone, hypromellose, poloxamer (407), meglumine, magnesium stearate, trietilatsetat, dyes.
If the dose of 20 mg per capsule, the body is colorless, pink lid, there is a "OMEZ" inscription.
Excipients are slightly different: lactose, mannitol, hypromellose, sucrose, sodium lauryl sulfate, sodium phosphate, methacrylic acid copolymer, macrogol 6000, sodium hydroxide, purified talc, titanium dioxide, gelatin, colorants.
If the dose of 40 mg per capsule, the body light purple, yellow cap, there is a marking made with black, "Omez 40".
Auxiliary components here are: crospovidone, mannitol, poloxamer (407), meglumine, hypromellose, magnesium stearate, trietilatsetat, dyes.
In case of emergency treatment, such ascomplications of ulcer bleeding, use a solution for injection into a vein, produced another dosage form for him - vials of powder for infusion.
pharmachologic effect
We have already mentioned that Omez blocksgenerating in the final stage of gastric hydrochloric acid. In this formulation it is activated in an acidic medium existing in the specific cell secretory canaliculi of gastric glands. If a person takes 20 mg omez, then in antisecretory activity occurs within the first hour. Lots of action is found after 2 hours. And continuing the desired effect for about 24 hours.
When appointed Omez?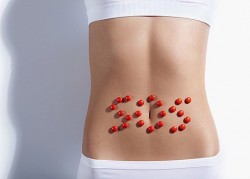 The drug should not be used when:
hypersensitivity to ingredients included in the composition;
pregnancy and lactation.
Not issued Omez childhood, caution should be exercised in patients with renal or hepatic failure in history.
Mode of application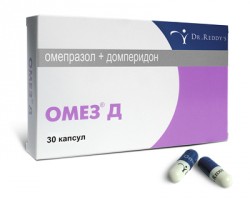 The drug should be taken orally half an hour before a meal(Or just before the actual food intake). It is desirable to do it before breakfast. Do not chew the contents of the capsules, just swallow it and wash down with water.
If deteriorated ulcer patient Omez usually administered in a dose of 20 mg (or 40 mg), treatment takes an average of two or three weeks. Sometimes the doctor may determine the course of up to 8 weeks.
In marked Zollinger-Ellison syndrome gastroenterologist individually selected dose, it all depends on the level of gastric secretion (usually 60 mg, but it happens and above).
In order to prevent the consequences of receiving NSAIDs with reflux esophagitis average dose is 20 mg daily for 2 weeks, the doctor sometimes extend the course to two months.
To prevent Mendelson's syndrome, the patient is given 40 mg of the drug, so he drank it for an hour before the operation.
For the prevention of relapse of ulcer only 10 or 20 mg per day.
To combat the H. pylori useDifferent treatment regimens by combining multiple drugs and antibacterial action Omez which usually take a dose of 20 mg. Such therapy lasts for one or two weeks.
If the patient is older, it is not necessary to adjust the dose. If you are taking to treat other diseases of their medicines (eg, ketoconazole, Diazepam, Fenyuls, Ferropleks, Warfarin), Then tell your doctor.
Before prescribing physician should exclude omezthe presence of tumors in the stomach, or treatment can mask the symptoms, which in some cases introduce oncologists astray and lead to the postponement of setting a serious diagnosis, which requires the adoption of rapid measures for disease treatment.
What you need to know about the side effects?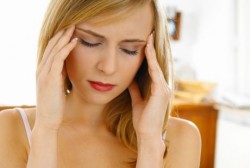 One of the positive qualities omez is that in its application stated the low incidence of adverse effects. Sometimes there diarrhea (Much less - constipation), Taste disturbance, nausea, abdominal pain. If a person had liver disease, its function can be impaired. Very rarely occur:
muscle weakness;
dizziness, depression;
skin rashes, angioedema;
increased sweating;
peripheral edema;
cyst formation in the stomach (with a long reception).
Due to its medicinal properties and lowprice (when compared with other drugs) Omez in recent decades has often administered by gastroenterologists. If you have any questions while taking this medication, be sure to contact your doctor.