Today our site wants to present itsreaders drug Wobenzym, which can help in the fight against various diseases. It is often prescribed to patients, gynecologists, urologists, rheumatologists, surgeons, trauma, and even pediatricians. Let's see what kind of makeup in preparation, how it works and how to apply?
General information about the preparation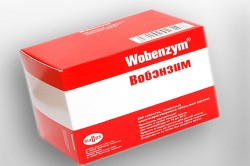 How drug passed Wobenzymregistered in Russia in 2010. German This preparation includes naturally occurring enzymes (both plant and animal). The package may be 40, 200 or even 800 tablet (sometimes referred to as pellets).
Tablets these covers manufacturerenteric-coated, their orange color, sometimes with a reddish tinge. They are round, biconvex in shape, on a smooth shiny surface is no grooves. There is a characteristic smell.
And what is contained within?
Bromelain, Papain - these enzymes extracted from pineapple and papaya.
Pancreatin stabilizing amylase activity.
Trypsin, chymotrypsin.
Lipase.
Amylase.
Ruthin.
Part enzymes prepared from animal pancreas glands.
As auxiliary substances are present: lactose, magnesium stearate, corn starch, stearic acid, sucrose, talc, colloidal silicon dioxide, purified water.
pharmacological properties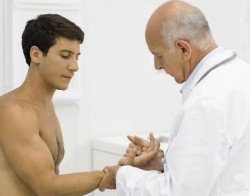 Here are the branch of medicine, which is actively used Wobenzym:
Trauma - for bruises, sprains, fractures and other conditions associated with inflammation and trauma.
Pulmonologists, ENT pathology - bronchial asthma, Bronchitis, pneumonia, sinusitis, sinusitis.
Rheumatology - Wobenzym helps to combat rheumatoid arthritis, Ankylosing spondylitis, extra-articular rheumatism, Sjogren's disease.
Urology, Nephrology - prostatitis, cystitis, cystopyelitis, glomerulonephritis and pyelonephritis.
Gastroenterology - ulcerative colitis, hepatitis, pancreatitis, Crohn's disease.
Gynecology - adnexitis, different chronic infections, mastitis, gestosis.
Neurology - multiple sclerosis, optic nerve disease.
Endocrinology - autoimmune thyroiditis.
Acne, atopic dermatitis, burns, post-operative complications, adhesions.
Cardiology - to improve blood flow in ischemic heart disease, after infarct states.
Complications of diabetes such as retinopathy and angiopathy.
Angiology - complex therapy of vascularpathologies - thrombophlebitis, atherosclerosis of the lower extremities, obliterating endarteritis, vasculitis, lymph edema, to prevent recurrence of phlebitis.
Sometimes the drug is prescribed to prevent the occurrence of various infections, inflammation, adhesions, in order to prevent the negative effects of hormone therapy, chemotherapy and radiation therapy in cancer patients.
Babies Wobenzym is particularly indicated:
in juvenile rheumatoid arthritis;
for inflammation of the respiratory organs (occurring in acute or chronic);
atopic dermatitis;
to eliminate complications after surgery or to prevent them.
How to use Wobenzym?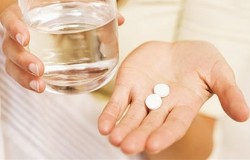 Dosage depends on severitypathology, for each is determined individually. It can be from three to ten tablets, usually there are three doses per day. Sometimes in the first three days of treatment, many doctors recommend taking this medicine three times a day for three tablets. If the pathological process is very active, then the patient should take from seven to ten tablets three times a day. The course can be from three weeks to three months. Treatment of chronic diseases can last up to six months.
When antibiotic treatment is prescribed three Wobenzyma day for five tablets throughout the course. After the abolition of Wobenzym antibiotics must still take two weeks at a dosage of three tablets three times a day.
During chemotherapy and radiotherapy every day, take three times a day from three to five tablets. The dose for children also depends on their age.
Wobenzym use inside, without chewing, 30minutes before meals, washed down with 200 ml of water. Our site wants to warn you that at the beginning of the treatment of the symptoms of the disease are sometimes exacerbated. But discontinue therapy should not be desirable for some time only to reduce the dosage. Be careful if you are taking medicines that reduce blood clotting.
It is understood that replace antibioticsWobenzym can not, he is only able to increase their efficiency. Cases where Wobenzym would be incompatible with other drugs have been identified. Using the drug, you can live the usual life, because no influence on the management of vehicles or other complex mechanisms Wobenzym has not.
Contraindications and side effects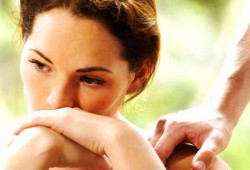 This drug should not be used when:
individual sensitivity to the substances included in the composition;
hemophilia, thrombocytopenia, and other diseases where there is risk of bleeding.
In most cases Vobenzim well tolerated, even if they take an extended period of time and in large doses. A very rare opportunity to allergies, hivesDiarrhea, nausea, and changes in smellconsistency of stool. If you suddenly found other unwanted actions, you have to stop taking Wobenzym and consult to the attending doctor. If a woman is pregnant or breast-feeding the baby, then take Wobenzym is possible, but only on doctor's prescription and under the subsequent periodic monitoring. Conducted clinical studies have shown that the fetus is no harm Wobenzym does not cause, on the contrary, it contributes to its growth and better development.
Natural enzymes belonging to theWobenzym, have a positive impact on the work of many organs and body systems, contribute to the establishment of their own security forces, removal of inflammation, accelerate the regeneration of damaged tissues. Therefore Wobenzym is effective in treatment of many common diseases.