Female breast, eye-catching and invitingstrong male hands, has always been considered a symbol of beauty, tenderness, femininity, motherhood. But what to do if the breast becomes a source of periodic or constant pain? This problem is referred to by physicians as "mammalgia" or "mastalgia".
Statistics show that these unpleasantphenomena encountered during the years of his life from 65 to 70% of women. One of the most common factors of pain in the breasts, doctors called hormone imbalance that occurs in women progesterone deficiency. In this case, your doctor may recommend an external agent - gel Prozhestozhel who has many patients get rid of pain.
About chest pain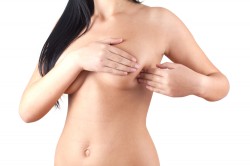 Discomfort can appear in anyage. Hormonal surge during puberty often do not shy away from emerging and developing breasts. But in the age of 20-40 years, and before menopause women also turn to the gynecologist with mastalgia. The nature of the pain, its severity and intensity may be different - heaviness, tingling, discomfort, tension, burning, sharp pain. There are women who have at mastalgia more and the body temperature rises. The pain can be triggered by hormonal imbalance (eg, before the "critical" days or when taking oral contraceptives), trauma, intercostal neuralgia, Thoracic osteochondrosis, mastopathy or other gynecological, oncologicaldiseases. If breast pain occurs regularly, it is necessary to visit a gynecologist or breast physician to understand the reasons for these phenomena occur. Mastalgia often occurs due to compression of nerve tissue otёkshimi located in the mammary glands. A swelling occurs in violation of the balance between the amount of estrogen and progesterone, when there is a significant shortage of progesterone. If nothing is done, then a layer of glandular tissue may eventually become thicker, leading to the development of mastitis and other pathologies. To cope with this problem, as already mentioned mymedinform.com, the strength Prozhestozhelyu.
General information about the preparation
Produced Prozhestozhel in Belgium. The package contains an aluminum tube containing 80 grams of gel and applicator-dispenser. This gel is colorless, translucent, opalescent and has a light smell of alcohol. The active substance of the tool - is a natural progestogen progesterone micronized. Present and auxiliary components: octyldodecanol, castor oil polioksilgidrogenizirovannoe, Carbomer 980, triethanolamine, purified water, ethanol.
Action Prozhestozhelya
When you first took the tube, then pierce itpunch available on the lid. Remove from the package pallet dispenser, squeeze it over the line of the gel strip. The length of the strip should coincide with the recess present on the line. With the dispenser-applicator must apply one dose (two is a half grams) on both breasts. Do not rub or gel, or do massage. Just leave the gel on the skin until it is completely absorbed. It is desirable that some time in the space applications did not get sunlight. Application made once or twice per day in the second phase of the cycle, or every day (including days of menstrual bleeding). Duration of therapy determined by the physician, the average course lasts three female cycle. Even if after the first cycle was youmuch better to achieve a consistent effect, continue to apply the drug, following the recommendations of a gynecologist. Often, in addition to the doctor appoints Prozhestozhelya ingestion of oral contraceptive pills, in their joint application effect of Prozhestozhelya increases.
Are there any side effects?
Usually Prozhestozhelya use by patients is well tolerated. In rare cases, these side effects were reported:
Allergic reactions, manifested as reddening of the skin in those areas where the gel was applied.
"tides".
Decreased libido.
Breast pain.
Swelling of the lips and neck.
Uterine bleeding.
Are there any contraindications?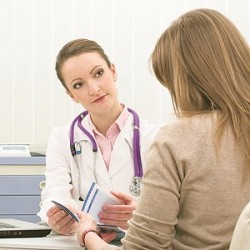 Do not use Prozhestozhel at:
pregnancy (second and third trimesters);
are hypersensitive to the drug;
the presence of unidentified tumors in the mammary gland;
malignant diseases of the female reproductive organs;
nodular fibrocystic breast;
breast cancer.
The caution should be used Prozhestozhel gel in patients with renal or hepatic insufficiency, diabetes. epilepsy. asthma, Thrombophlebitis, thromboembolism, increased blood pressure, depression, migraine, Increased blood clotting, increase in the blood concentration of lipids (hyperlipoproteinemia).
Sore breasts - it is a signal,who submits a woman's body that is not everything in it functions smoothly and harmoniously. And do not steadfastly endure the pain, deprive yourself of pleasurable emotions. Be sure to visit breast physician or gynecologist, to help determine the cause of these problems, will select the best treatment option.