To our heart it worked well and was strong,for its supply a sufficient amount of potassium and magnesium is required. Therefore, arrhythmia, heart failure and other malfunctions doctors prescribe Panangin.
Readers MipSovetov agree that modernfast pace of life, vanity, over-employment and utilization dictate the conditions: every day we have to face many stressful situations, always in a hurry, a little rest (or even postpone the vacation), we sometimes do not even have the time to cook healthy food ... In result our food is poor macro-and micronutrients. In pursuit of financial well-being, we are not aware that their health will have to pay.
General information about the preparation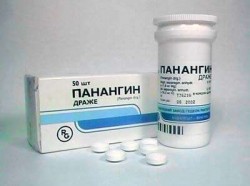 Available Panangin famous Hungarian pharmaceutical company "Gedeon Richter" in two dosage forms: tablets and capsules. Active ingredients: potassium aspartate and magnesium.
The present package 5 vials, each containing 10 ml of a clear solution. Excipient - distilled water.
The tablets are packed in polypropylene vials50 pieces. They are white, round, biconvex, odors do not have to look at the brilliant, as covered by a thin membrane. Are used as adjuvants: talc, corn starch, magnesium stearate, potato starch, colloidal silicon dioxide, povidone. Foil shell consists of: talc, methacrylic acid copolymer, macrogol 6000, titanium dioxide.
pharmacological properties
If the low level in the body such ions as potassium and magnesium, it is fraught with the appearance of a number of diseases. In the myocardium observed metabolic changes that may develop hypertensive disease, Hardening of the coronary arteries plaque. The source of potassium and magnesium, which allows to fill the lack of these important elements, and is a drug Panangin. If disturbed physiological balance between potassium and magnesium, it is possible to: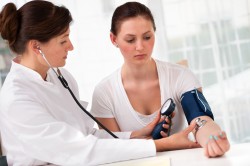 Panangin The drug is widely used in:
the treatment of disorders of heart rhythm failures (ventricular arrhythmias);
hypertension, congestive heart failure;
rehabilitation myocardial infarction;
the use of cardiac glycosides - for their better tolerance by the body;
chronic administration of corticosteroids;
reception diuretic (diuretic) medications, with the exception of only potassium-sparing drugs (eg, Veroshpiron);
with dyspepsia, violation of motor and enzymatic functions of intestines.
Panangin helps close many open defectsheart in infants and strengthens their heart muscle. More children use it to relieve convulsions associated with the lack of in the body of magnesium and potassium.
In recent years, many people have passed the 45-year milestone, appoint Panangin. It will be useful in the following categories:
ailing diabetes - In order to prevent complications in the heart;
everyone who takes measures for weight loss - "sitting" on a diet, drink a laxative and diuretic teas;
women exercising hormonal reception contraceptives;
suffering from convulsions and pain in the calf muscles, otherwise these unpleasant phenomena will progress;
for the prevention of cardiac events during flu and other respiratory infections;
people who engage in regular physical exercise (aerobics, fitness);
frequents baths, saunas.
When physical activity in the gym, as well as in the bath or sauna person sweats heavily, with the result that he loses more potassium and magnesium. And the load on the heart is increased in such conditions.
How to take Panangin?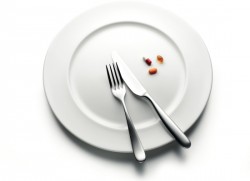 The dose and duration of the course prescribed by a doctor, usuallyPananginum tablets taken three times a day, and the amount at one process - one or two tablets. It is recommended to carry out the reception after the meal, if Panangin enters the acidic environment, there is seen a decrease in its effectiveness.
The vials are used for slow infusion into a vein. To do this, take one or two vials and dissolved in glucose solution (its concentration 5%, and the amount varies from 50 to 100 ml).
Are there any side effects?
Yes Pananginum possible and some undesirable effects:
features characteristic of hyperkalemia - paresthesia, frustration of a chair;
signs indicating gipermagniemiya - facial flushing, cramping, fever, respiratory depression;
an increase in the number of premature beats;
AV-block;
decrease in blood pressure;
vomiting, nausea, diarrhea;
occurrence of discomfort in the pancreas.
When Panangin can not be used?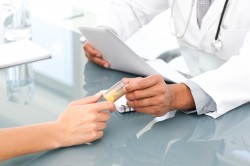 There are diseases and conditions that Panangin contraindicated in any form of release:
anuria, oliguria;
hyperkalemia;
gipermagniemiya;
Addison's disease;
kidney failure (Both acute and chronic);
cardiogenic shock;
AV-block (first, second and third degree);
idiosyncrasy components from which the drug created.
Further, the tablet form can not be used when:
acute metabolic acidosis;
severe dehydration;
severe muscle weakness;
hemolysis;
disorders of amino acid metabolism.
It is important to know.
In the vein of the drug should be administered only slowly!
During pregnancy and lactation the drug be used with caution, only to destination the attending physician.
To avoid overdose, follow the recommendations of the doctor.
The risk of hyperkalemia is increased if Panangin used concomitantly with heparin, spironolactone, triamterene, cyclosporine and some other substances.
This drug reduces the effectiveness of antibiotics like neomycin, tetracycline, streptomycin, polymyxin B.
If the parallel use of calcium preparations, it will decrease the action of magnesium ions.
There are other drugs, whose action Panangin can strengthen or weaken.
Panangin is a combined drugmeans, in which the necessary human body potassium and magnesium are included and easily accessible for assimilation condition. And if you want to strengthen your heart, improve its performance, using Panangin, before its purchase in the pharmacy consult a doctor, so as not to harm your health.